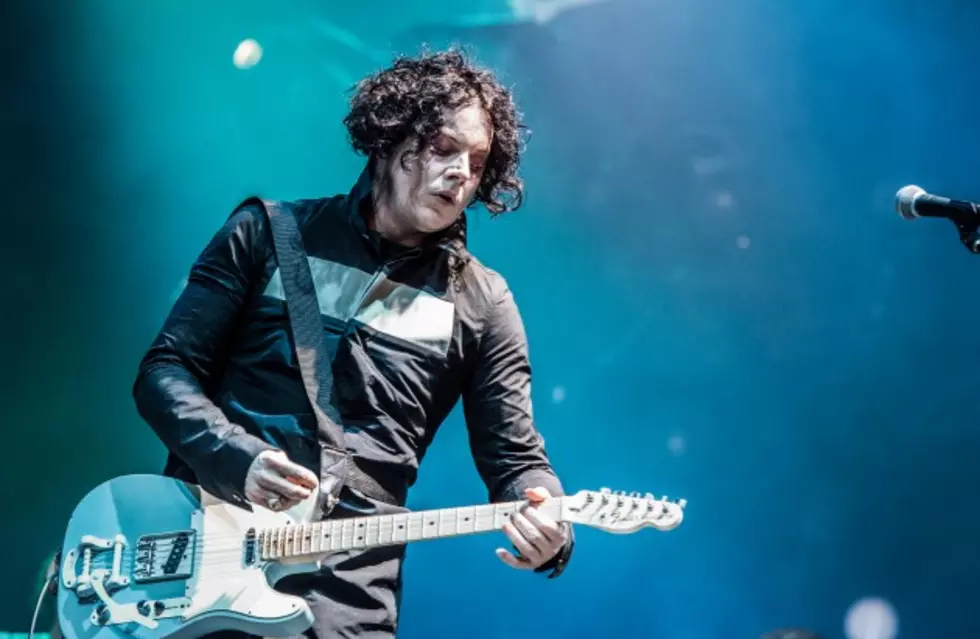 Jack White Requests Ban Of Videos, Photos & Cell Phones At His Red Rocks Show
I just saw an update from the Red Rocks Facebook page that said that for tonight's Jack White concert, the artist has asked them to ban photo, video or audio recording and to ban anyone from using a cell phone.
Seriously, he wants anyone who is seen with a cell phone out of their pocket to escorted out of the show.
***UPDATE - Red Rocks just sent out this addendum to their restrictions, "Modification to restrictions for tonight's show: patrons are restricted from using camera functions on their phones."
Okay, that seems a little more acceptable, but good luck enforcing it.
I know that artists are trying to make a living, but this list just screams "pretentiousness" to me.  Just about every person has a cell phone with a camera and a microphone on it nowadays. (And I'd guess that a lot of those people are probably using those phones non-stop for the hours preceding the show. )
I can understand not wanting some guy with a professional recording rig sitting in the front row of your concert. But trying to ban anyone from using a cell phone?! I find it hard to see the harm in someone tweeting a blurry picture from the show with the caption of, "OMG Jack White iz AMAZIIIING!"
And I think I'd be hard-pressed to find anyone that says, "Nah, I'm not going to buy tickets to that show, I'll just watch some crappy YouTube clips from it tomorrow."
Listen, I've never met Jack White, he's probably a great guy. But if this was a request made by him, I think he needs to get off his high-horse and embrace technology and, more importantly, his fans.
If a musician doesn't want to see themselves of Facebook, Twitter, YouTube and Instgram, they chose the wrong career path to go down. It's 2012, if someone likes you enough to pay to see you perform, odds are they are going to want to share their experience.
And get this, White's record label tried to clear the air about such bans, saying they never posted anti-social media signs at his concerts. They just didn't want people to block other people's views of the show. "The bigger idea is for people to experience the event with their own eyes and not watch an entire show through a tiny screen in their hand. We have every show photographed professionally and the pictures are available from Jack White's website shortly after to download for FREE. This way, not only do you get free professional photos of the show you were at, you don't have to stand there holding something up in the air the entire concert."
That seems fine and dandy, but this is the post that Red Rocks had to put up TODAY:
If you are attending the Jack White concert tonight, please make note, per the artist, the following restrictions are in place:

NO PHOTOS NO
VIDEO RECORDING
NO AUDIO RECORDING
NO CELL PHONES OUT OR IN USE

VIOLATORS WILL BE ASKED TO LEAVE
I'm thinking Jack White might need a new PR person, there sure seems like there is a lot of mixed messages out there between him, the venues and his label.