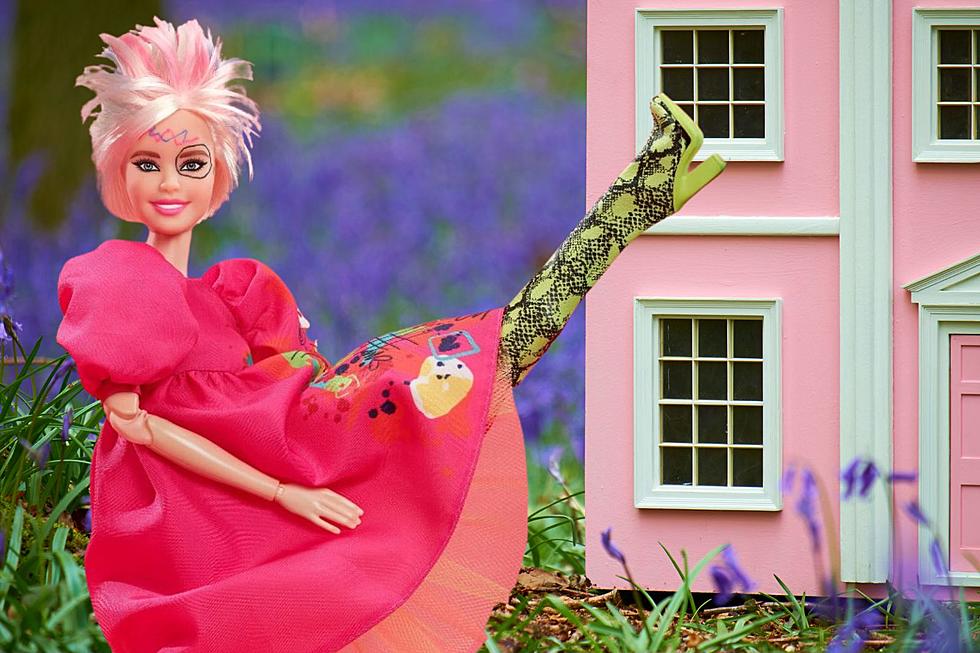 Mattel Offers 'Weird Barbie' Doll Following Success of Kate McKinnon's Role in 'Barbie: The Movie'
Mattel/Canva
Barbie is the biggest blockbuster of 2023, and now fans have a chance to bring home the hilarity as Mattel unveils a new "Weird Barbie" based on Kate McKinnon's character.
Welcome, Weird Barbie
Mattel introduced its new 'Weird Barbie' doll to the masses Friday (Aug. 4). Weird Barbie is basically an exact replica of McKinnon's quirky character in Barbie, complete with whacky boots and an eccentric magenta frock. Designed by Javier Meabe, Weird Barbie "also features short tousled hair and markings on her face to emulate a doll that's been played with just a little too much."
No word on if Weird Barbie also "smells like basement" or if her Weird House will eventually hit the market, but we love her already.
How Can YOU Buy Your Own Weird Barbie?
Weird Barbie is part of the Barbie Signature Collection and will be made to order for adoring fans. Mattel is currently taking pre-orders for its new Weird Barbie doll via its official website, but be warned: Weird Barbie is only available for a limited time.
The pre-order window ends at 11:59 p.m. Pacific on Friday, Aug. 18. Fans who order a Weird Barbie can expect their dolls to ship on or before May 24, 2024.
Are Barbie Fans Ready to Get Weird?
View the rest of Mattel's Barbie merch HERE.
'90s Toys That Spark Instant Childhood Memories
This '90s nostalgia is sure to make you feel like a kid again.
Inside Gwyneth Paltrow's Luxurious Guesthouse Airbnb
See inside Gwyneth Paltrow's guesthouse.