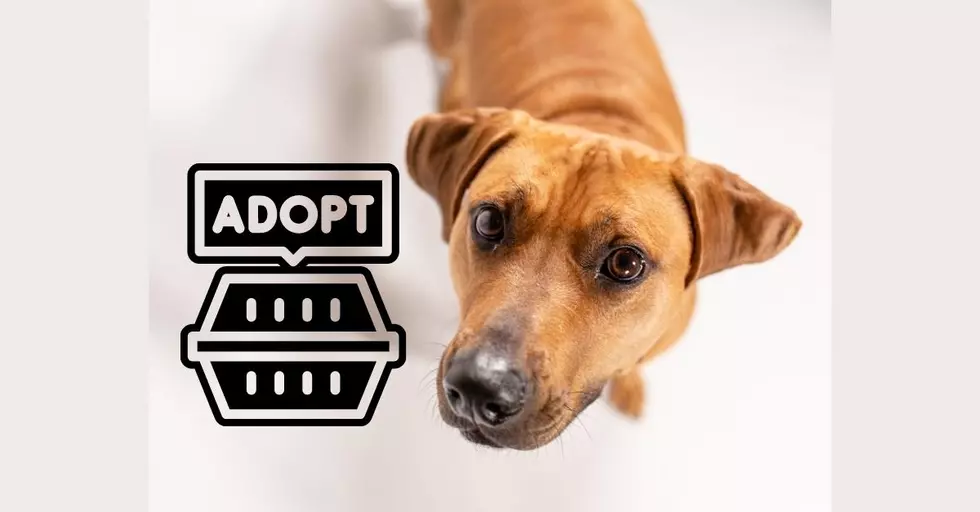 It's National Adopt A Shelter Pet Month — See What's Happening in Larimer County
Larimer County Humane Society
It's National Adopt a Shelter Pet Month and The Larimer Humane Society (LHS) is inviting the community to celebrate with them! So, head over to 3501 E 71st Street in Loveland, say hello and check out the cute pets they have available for adoption.
This week, "Tuned In to NoCo" got to speak with LHS's Marketing and Community Outreach Manager, Scott Wendelberger, and LHS's Volunteer and Humane Education Program Manager, Kaley Platek. Wendelberger says they want the community to know they are here to help with all of their pet needs.
"We just want to be a support system for everyone. Whether you are a pet owner, you are a potential pet owner or you are just a pet-lover but don't have any pets – we try to educate and put tips, tricks and resources out on our social media about certain animal behaviors in Northern Colorado. We just want to be your buddy that's there for a resource."
Last weekend, LHS hosted a Top Cat & Tails Gala and Wendelberger says they were able to raise $50,000 more than their projected goal.
"I feel like we just hustled and we stayed with it, and at the end of the day,  we helped bring the community together by bringing awareness to animal welfare in Northern Colorado."
Platek says LHS is the only open-admission shelter in the county, and this alone really sets this humane society apart.
"We are going to take any animal in regardless of their mental or physical state. So if an animal is really hurt or injured, or they have a medical condition that can't be cured or a behavioral need that might be posing a danger to the community, our doors are open to them no matter what.  I think that this really is a staple in the community because if our doors aren't open, some of those animals might have no place to go."
Platek says the backbone of LHS is its volunteers and they had over 35,000 hours donated by local volunteers last year.
"That equates to 17 full-time staff members and they help in every single area of our shelter. So, there are many positions that would fit anyone's interest. We are back to monthly volunteer orientations. So, if you are interested in learning more or joining our team you can visit larimerhumane.org. The next orientation will be held on November 10th at 5pm via Zoom."
For more information about LHS and the services they offer click here.
To listen to the full interview, check out the link below.
26 Colorado Pets With Laugh-Out-Loud Funny Names on Petfinder
25 Dog Breed-Specific Rescues to Find Your Furry Friend in Colorado
Just because you want your next furry friend to be a specific dog breed doesn't mean you can't still adopt them from a rescue. Read on to see the 25 dog breed-specific rescues in Colorado where you can find your next four-legged family member.