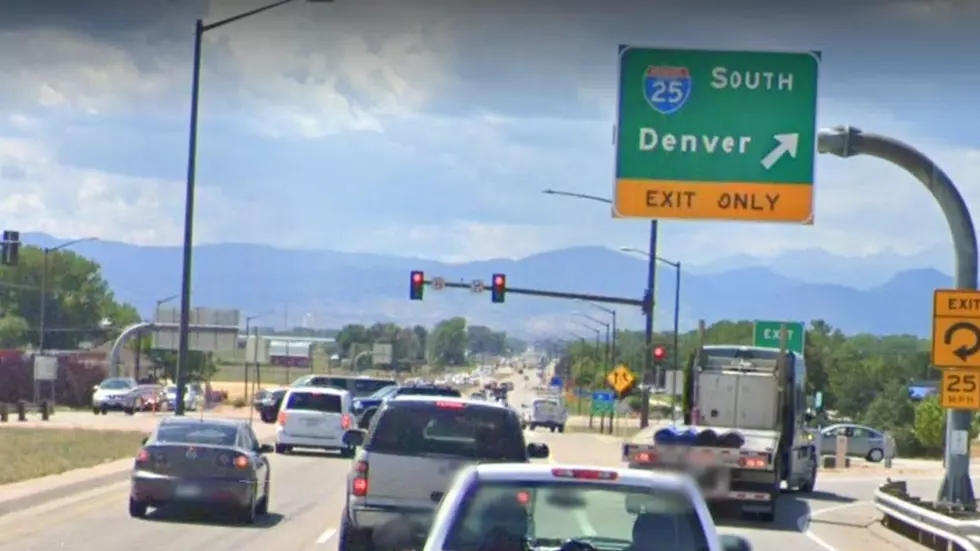 I-25 Nighttime Closures Coming With Big Detour for Southbound Travel
Google Maps
The Colorado Department of Transportation will be installing a new bridge going over I-25, which will close the interstate between Highway 34 and Highway 402.
The I-25 North Express Lanes Project will be affecting traffic for travelers on I-25 once again, this time as it installs a bridge at County Road 20 which will go over I-25.  To me, the big thing about this installation is the detour for southbound travelers.
They'll be working on the project on the following nights/mornings:
WEDNESDAY JUNE 3 AT 9 P.M. UNTIL 5 A.M. ON THURSDAY JUNE 4.
MONDAY JUNE 8 AT 9 P.M. UNTIL 5 A.M. ON TUESDAY JUNE 9.
TUESDAY JUNE 9 AT 9 P.M. UNTIL 5 A.M. ON WEDNESDAY JUNE 10.
Northbound travel will be detoured at Highway 402 to head east to County Road 13, then north to Highway 34, then back onto I-25.  That doesn't seem so bad to me.
Southbound travel will be detoured at Highway 34 to head west to Highway 287, then south to Highway 402 to head east back to I-25.
That detour sends travelers more than twice as far out of their way than the northbound detour; but it's just the way it has to be, looking at the roads interconnecting the area:
If you're already grumbling about how your commute's going to change, here's a reminder from CDOT about what the big project is all about:
The I-25 North Express Lanes: Johnstown to Fort Collins Project will increase capacity by adding an Express Lane in both directions, constructing inside and outside shoulders, and replacing aging bridges. The project will also improve multimodal access to regional transit to promote mode shift, improve bus service performance by adding new bus slip ramps from I-25 to the new Park-n-Ride at Kendall Parkway, and improve interchanges at CO 402, Prospect Road and US 34.
Enter your number to get our free mobile app
Breweries of Loveland