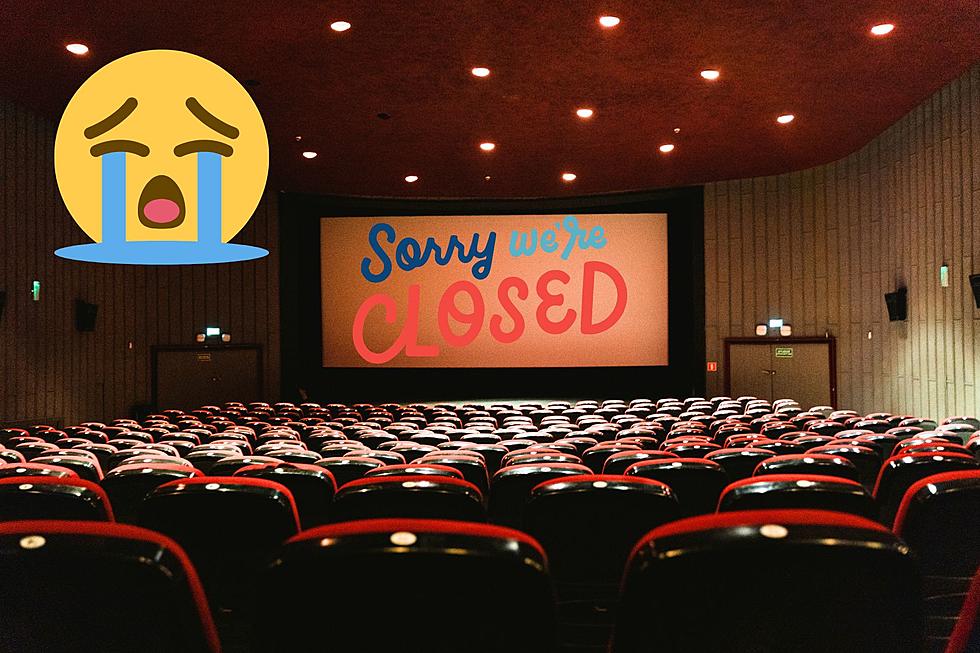 Historic Theater in Colorado Closed for Good After Almost 60 Years
Canva
After nearly six decades in Colorado, hosting many gigantic film premiers, we say goodbye to this historic movie theater as it officially had its final curtain call.
Historic Giant Screen Movie Theater In Colorado Closed For Good
When was the last time you rounded up the family or maybe had a date night out to see a movie in an actual theater?
In my house, we probably go see maybe six to 10 movies a year in a movie theater.
My wife and I went to see "80 for Brady," which we enjoyed back in February. And this weekend, I took my son and younger brother to see the new Super Mario Bros. movie. I can't give a full review on it because I napped through a bit of it; oops, but I did enjoy the parts I saw. Killer soundtrack, too.
Anyway, my point is that movies are a big part of many people's lives, and one Colorado theater that has been home to many different huge movie premieres over the years closed its doors for good as of last week.
Colorado Says Goodbye To The Regal Continental Theatre After Neally 60 Years
Opening in Denver, Colorado, back in the 1960s, Regal's Continental Theatre was the last "giant screen" theater of the three in the '60s. It played host to many Denver premiers, including the Star Wars films.
I remember working a radio promotion way back in like 2004 for a Star Wars release, and it was insane. The historic theater sat over 800 people, so it was for sure the place to see big-name releases.
We told you back in January that Regal Cinema planned to close 39 locations nationwide, and even though the Continental wasn't on that original list, the Regal Continental Cinemas Stadium 10, off of I-25 and Hampden, has sadly officially closed down for good.
The missing movie times were a tip-off, but the sign on the door that reads: "Thank you! It has been our pleasure to serve you at this theatre. Regal Continental is now closed" confirms that the theater is, in fact, gone for good.
Could it make a comeback?
That's always a possibility, especially with the awesome movies on the horizon. Why wouldn't someone want to take advantage of Colorado's largest indoor theater? Time will tell, but in the meantime, a piece of Colorado's history will remain dark as it potentially had its final curtain call...
21 Local Restaurants & Shops That Said Goodbye to Colorado This Year
Colorado said goodbye to numerous local restaurants and shops this year. Read on to see the Centennial State businesses we'll miss in 2023.
These 11 Colorado Restaurants Featured on National Food TV Shows Have Sadly Closed
These Colorado restaurants once rose to fame as part of national broadcasts on the Food Network. Sadly, they are no longer in business. Scroll through the photos below to see these long-lost favorite places in the Centennial State.