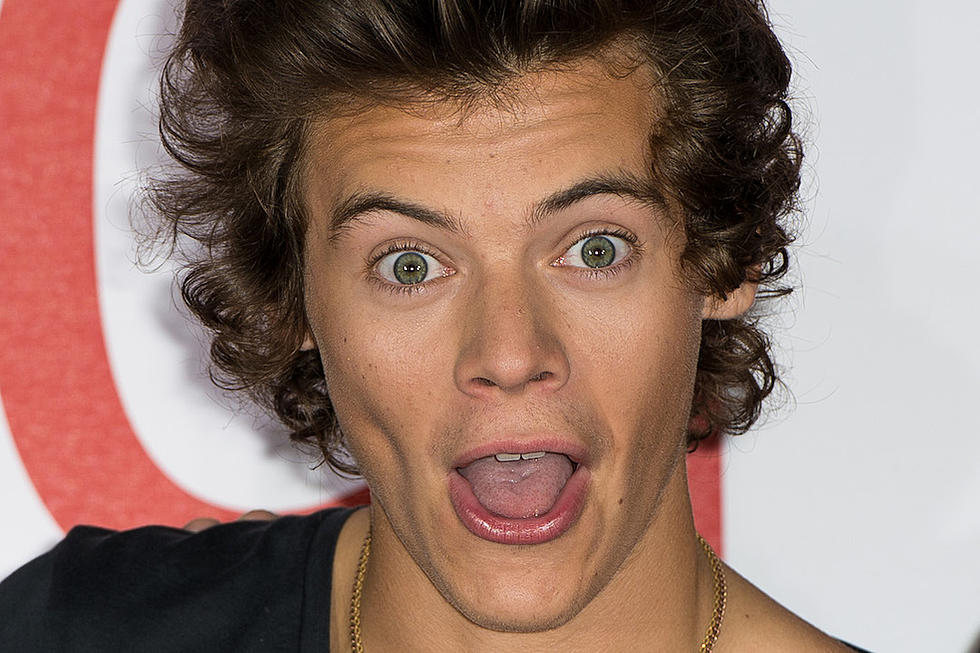 Harry Styles Gets Totally Naked For 'Fine Line' Album Artwork and Fans Can't Deal
Ian Gavan
His tattooed hands and painted fingernails delicately opened each piece of the record, which apparently includes a fold-out photo OF HIM IN THE NUDE. Before you get too excited, there's no package revealed in the packaging. Like everything else he does, the picture is tasteful and shows the "Watermelon Sugar" singer laying on a yellow floor with his legs crossed on what looks to be a giant heart (think anatomical not emoji), and his right hand covering his crotch.
Naturally, fans lost their minds and the YouTube comments are priceless.
"i literally can't wait to hang a naked harry poster on my wall," one user wrote. "I'm glad I saw that before opening it in front of my whole family on Christmas," wrote another (which, honestly, is a good point).
While much of the hubbub was about the risque photo, lots of fans couldn't get enough of his hands and fingers manicured with smiley faces. There's just so much about this video to love.
Watch the teaser below and look out for Fine Line on December 13.
Hary Styles' Hottest Red Carpet Photos