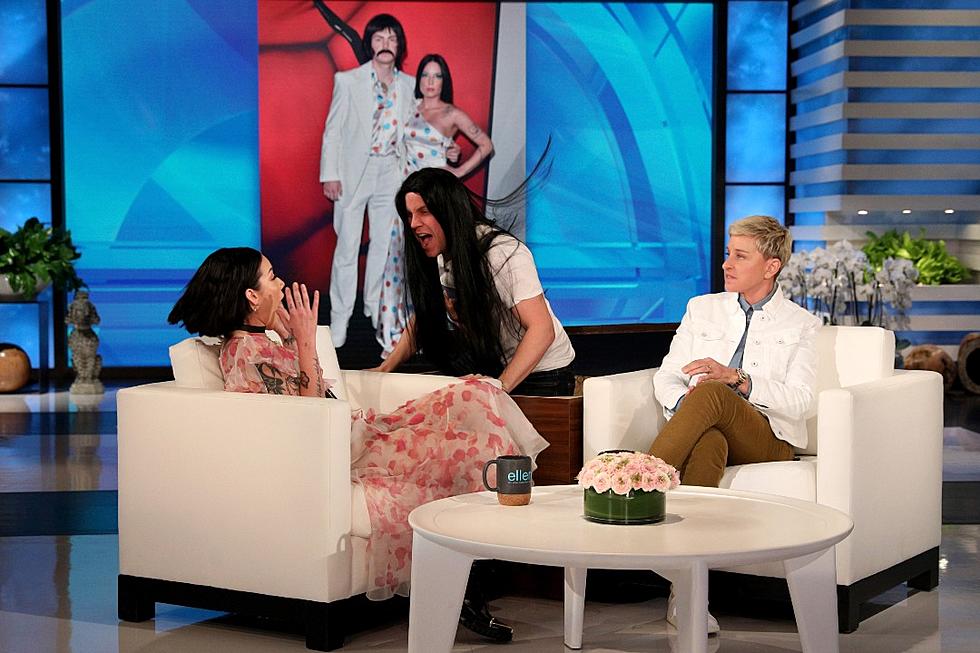 Halsey Confirms That Evan Peters Is Her 'Boyfriend' After Ellen Scares Her With an Evan Peters Lookalike
Michael Rodman/Warner Bros.
Halsey was in for quite the scare while on The Ellen DeGeneres Show! The talk show host scared her with an Evan Peters lookalike during her Wednesday (October 30) episode.
While the "Graveyard" singer and talk show host were chatting about Halloween costumes, a Peters lookalike donning a Sonny Bono costume jumped out of DeGeneres' side table, scaring Halsey senseless in the process.
"You distracted me with the boyfriend question!" the 25-year-old said. "I wasn't ready." Peters and Halsey recently attended the American Horror Story 100 episodes party where they dressed as the famous duo, Sonny and Cher.
"I don't know what's scarier, having to talk about my boyfriend on TV or having that happen," she laughed.
Halsey was previously linked to Yungblud before announcing their split on Twitter. "Sometimes. People just break up," Halsey wrote in a since-deleted tweet. "It doesn't mean someone cheated or something bad happened or someone f---ed up. Sometimes. It just happens. Because life is constantly changing. And adults stay friends and move on."
Peters was engaged to fellow AHS actress Emma Roberts and reportedly called off their engagement this past March.