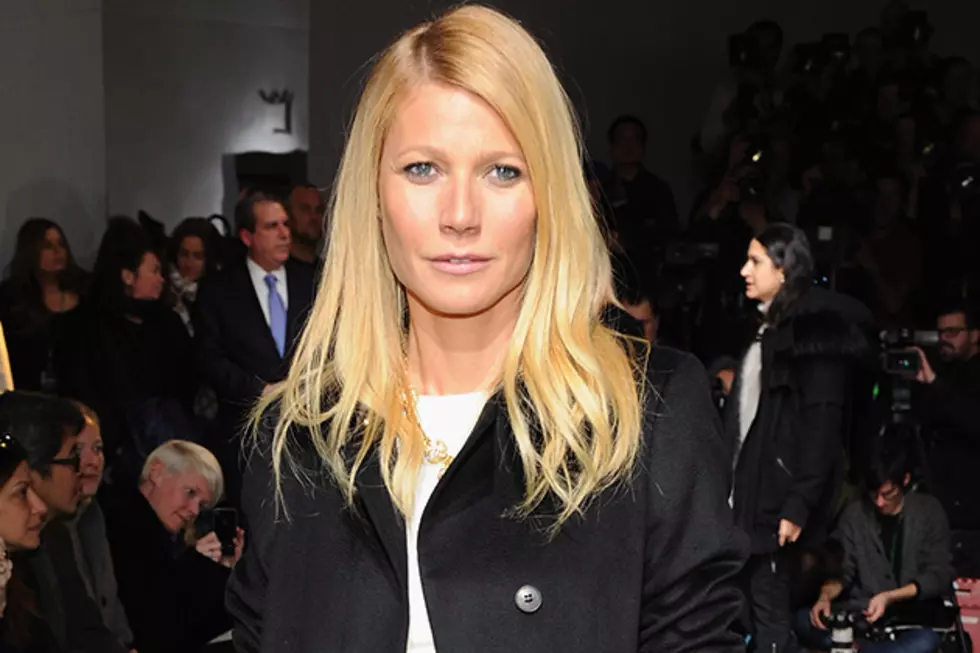 Has Gwyneth Paltrow Found a New Man?
Craig Barritt, Getty Images
Following rumors that her recently separated husband Chris Martin is now dating Jennifer Lawrence, People reports that Paltrow has been quietly seeing 'Glee' producer Brad Falchuk.
According to the site, Paltrow and Falchuk reportedly vacationed together in Utah in July. They have also been spotted dining together at a Vietnamese restaurant in Culver City, Calif.
"She seemed very comfortable with Brad. They definitely looked like they were on a date," a source tells the site.
Paltrow has guest starred on 'Glee' as teacher Holly Holliday for five episodes between 2010 and 2014. She won an Emmy for her role in 2011.
"The truth is — well, I don't really love talking about this stuff. But the thing we told everyone at the beginning of the year is true. We are very close, we are not together. …That's the truth," he admitted.
Paltrow and Martin announced their separation in March after 10 years of marriage.