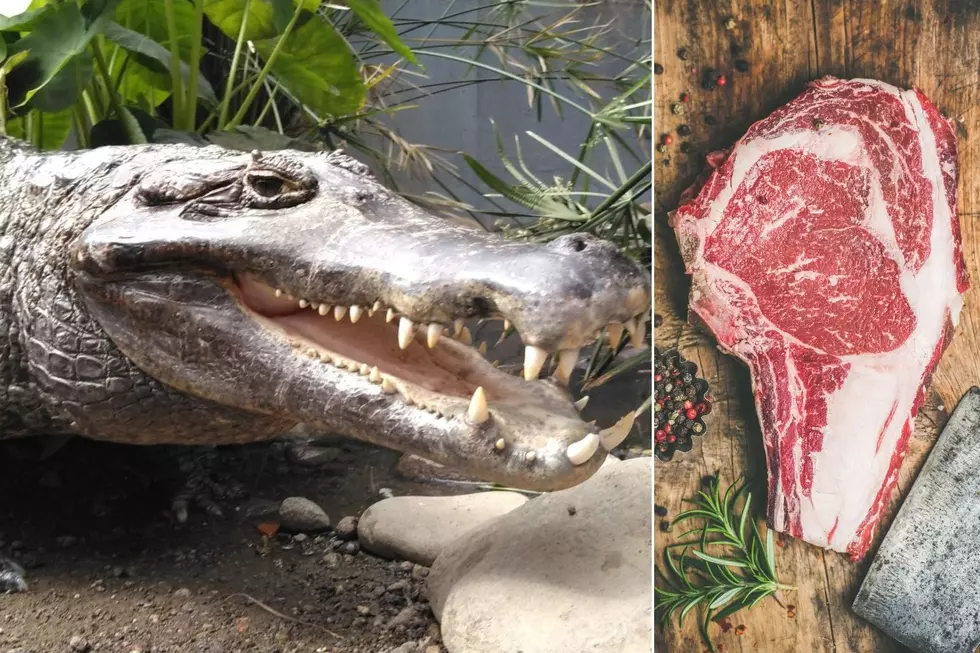 Gator Farm in Colorado Asking For Meat Donations for Their Gators
Colorado Gator Farm via Facebook/Thinkstock/Getty Images
A gator farm in Colorado is asking for meat donations to feed their gators. If you bring thawed meat, you'll be able to feed it to the gators yourself.
The Colorado Gator Farm rescues all kinds of animals like gators, pythons, and lizards. Most of the animals at the Gator Farm, which is located in Mosca, Colorado are rescues. People got them as pets, were unable to take care of them and then ended up at the Colorado Gator Farm.
The Gator Farm is now asking the public for their meat donations. According to their Facebook, the Colorado Gator Farms says their gators would love it:
...if during your spring cleaning you could donate any of your expired or freezer-burned meat.
We wonder if these Colorado gators have a preference when it comes to their meals, maybe certain ones prefer the chicken nuggets over the ground beef. The Colorado Gator Farm stated that if you bring in thawed meat, you can even feed it to one of their gators yourself.
Pictured below is Khomeini, a spectacled caiman, who came to the Gator Farm in the late 90s. Khomeini is almost six feet long and would love to have your donated meat for dinner.
What started as a tilapia farm, ended up being a sanctuary for all kinds of exotic pets. The Gator Farm purchased 100 baby alligators in 1987 to dispose of fish and then opened to the public in 1990.
Gators and caiman aren't the only types of animals at the Colorado Gator Farm, there are also fish, turtles, snakes, and more. According to the Colorado Gator Farm's website, their goal is to educate people in the dangers of owning these pets.
WATCH OUT: These are the deadliest animals in the world
Meet Bob the Colorado Bobcat Who Acts Like a Barn Cat
Bob the bobcat acts like a barn cat and lives with horses, dogs, and 10 Texas longhorns.