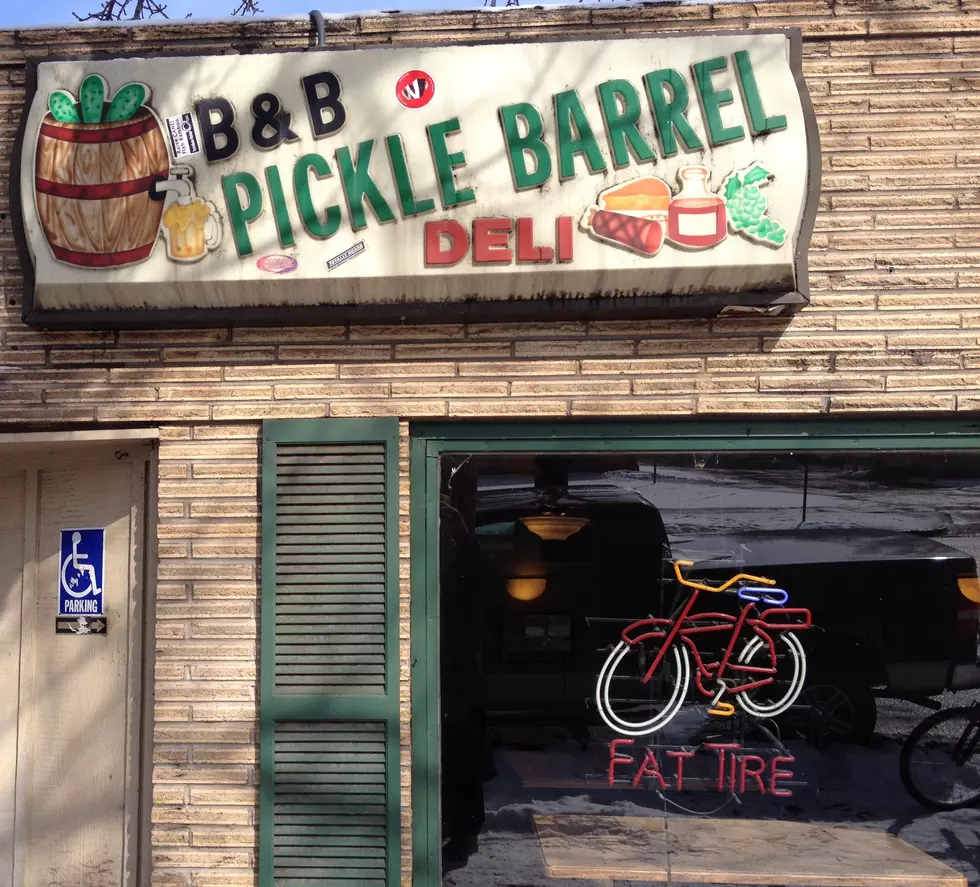 B&B Pickle Barrel in Fort Collins WILL Reopen Under New Ownership
TSM
We nearly thought that this dining staple in Fort Collins was a goner. Thankfully, we can tell you that the B&B Pickle Barrel Deli will reopen this March under new ownership.
According to the Coloradoan, the Pickle Barrel, after being closed since August 2022, has been sold and will come back to life in just a few months. The Coloradoan states that Mike Jensen, a real estate broker in Fort Collins, and a group of owners took possession of the business.
The group of owners also includes Butterfly Cafe and DGT founder Mike Falco, Mishawaka owner, Dani Grant, Slyce Pizza Co. owner Jeremy Tand, and four other passive investors.
What will be changing at the B&B Pickle Barrel deli in Fort Collins?
Some minor changes will be coming to the B&B Pickle Barrel before the reopening, but you can mostly expect the deli to be the place we all know and love. As for the food, 12 to 15 sandwiches will be on the menu during a normal visit to the deli. However, there will be approximately 35 sandwiches in total that will rotate throughout the menu.
The B&B Pickle Barrel Deli located at 122 West Laurel Street in Fort Collins is expected to reopen on March 15. A 35th birthday and grand reopening celebration is planned for May 3.
Source: Coloradoan
Loveland's New Bulk Store Called Minimal Market is So Cool
Check out the new bulk market in downtown Loveland called the Minimal Market.
30 Of Northern Colorado's Top Rated Mexican Restaurants
One thing to know about Northern Colorado... there is no shortage of Mexican restaurants in our area - great ones too.
If you've got a craving for a seriously mouthwatering Mexican meal, consider checking out one of the 30 highest-rated Mexican restaurants in Fort Collins, Loveland, and Greeley - according to
TripAdvisor
- to best satisfy your craving: