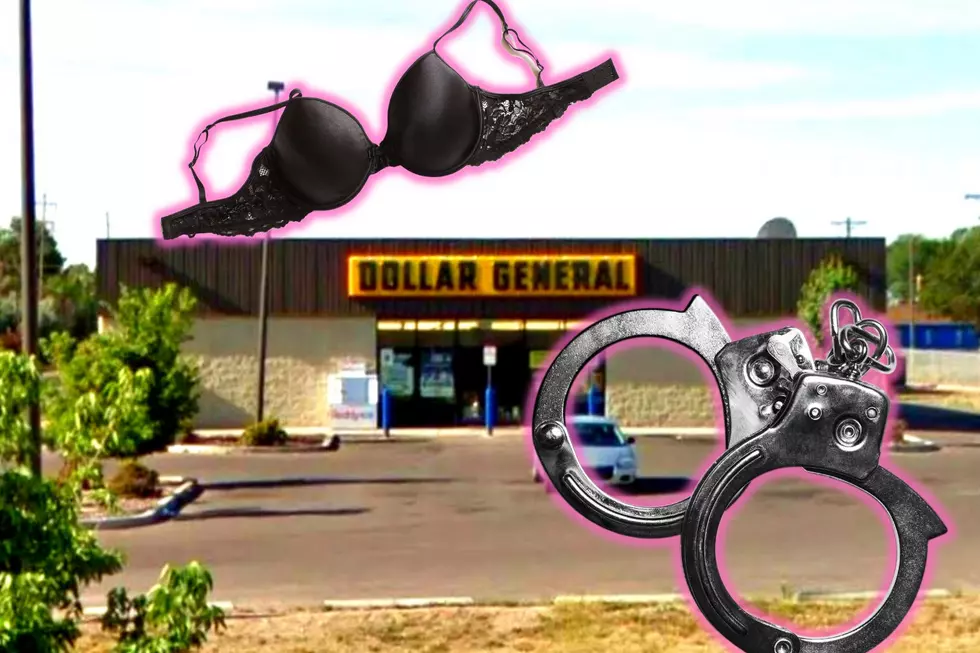 Colorado Dollar Store Thief Disguised Himself as Woman + Arrested
Google Maps / Canva
We've all seen crime movies where thieves carry out a big, extravagant heist and then disguise themselves in an effort to avoid getting caught.
Well, a recent heist that took place in Colorado involved a man who couldn't have gotten away with much, and his disguise, while creative, didn't work out as he'd planned.
Colorado Dollar Store Gets Robbed
The incident took place in Pueblo, Colorado on Wednesday, January 4th, 2023 at the Dollar General store located at 2417 S Prairie Ave, Pueblo, CO 81005:
A man who was later identified as Brandon Hoskins allegedly robbed the dollar store and fled on foot to an apartment complex located pretty much right across the street known as the Pueblo Village Apartments:
While the fact that the man chose a store that sells the cheapest items in town to rob is odd in itself, the story gets even more bizarre from here.
Colorado Dollar Store Thief Changes His Wardrobe to Fool Police
After receiving reports regarding the robbery, police were able to track down the suspect at the apartment complex in which he was found.
However, one varying report was regarding how the suspect was dressed. Police were looking for a man wearing a black hoodie and a black and red flannel shirt. While police were able to make contact with Hoskins, they found him dressed in a wig, camisole, and a brassiere. 
Despite his efforts, Hoskins wasn't able to fool the police for too long as they were able to find the pants he was wearing during the robbery and determined his identity. In fact, Hoskins admitted to his crime and was arrested for three felonies including escape, aggravated robbery, and criminal mischief.
What's it Really Like to Be Arrested in Colorado?
Take a look at the process of what it's like to be booked into one of Colorado's busiest jails, the Downtown Denver Detention Center.
See Inside Supermax + Other Notorious Colorado Prisons and Jails
From Supermax to historic jails, take a stroll through some places in Colorado in which you'd never want to end up staying the night.
12 Notorious Criminals Locked Up in Colorado's SuperMax Prison
Colorado is home to one of the most notorious prisons in the county which holds some of the most notorious prisoners.