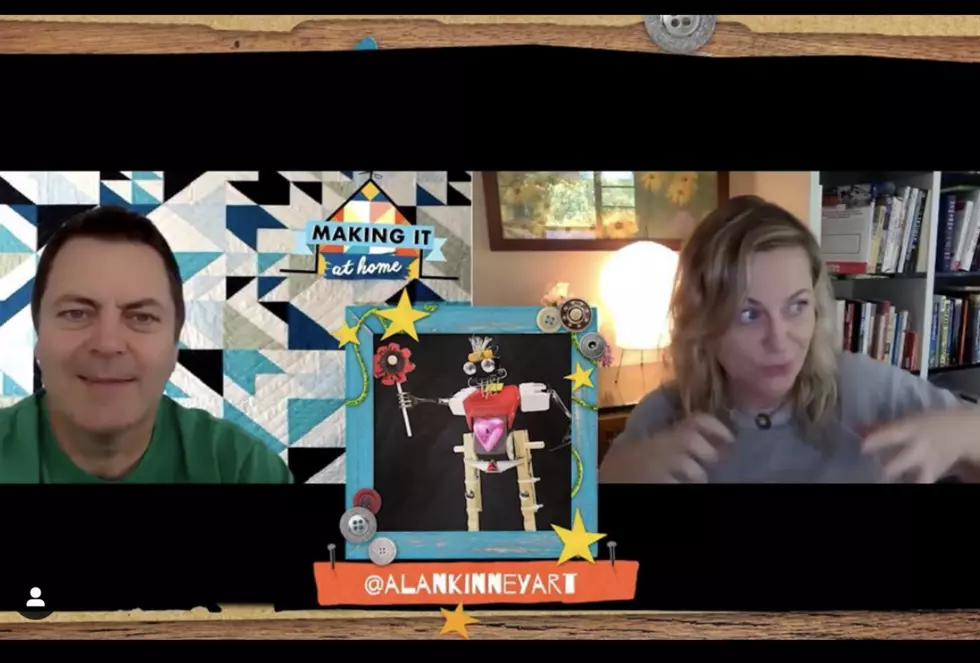 Fort Collins Artist Wins Competition with Amy Poehler and Nick Offerman
Credit: @alankinneyart on instagram
A Fort Collins artist recently won a national contest and raised $1,000 for the Larimer County food bank.
NBC has a crafting competition show hosted by Amy Poehler and Nick Offerman called "Making it." The series is meant to inspire Americans to unleash their creative side, and includes a second version that streams online called "Making it at Home."
In one of the episodes, they challenged viewers to make something creative out of all the items they could find in their "junk drawer." Fort Collins artist Alan Kinney took this as a personal challenge, creating a "robot" called "CLIPR", which stands for "Caring Loving Intelligent Pandemic Robot."
Thanks to Kinney's win, Amy Poehler went on to announce that they're donating $1,000 to the Larimer County Food Bank.
See the full video featuring Nick Offerman and Amy Poehler HERE.
Here Are the 5 Safest Materials For Homemade Face Masks