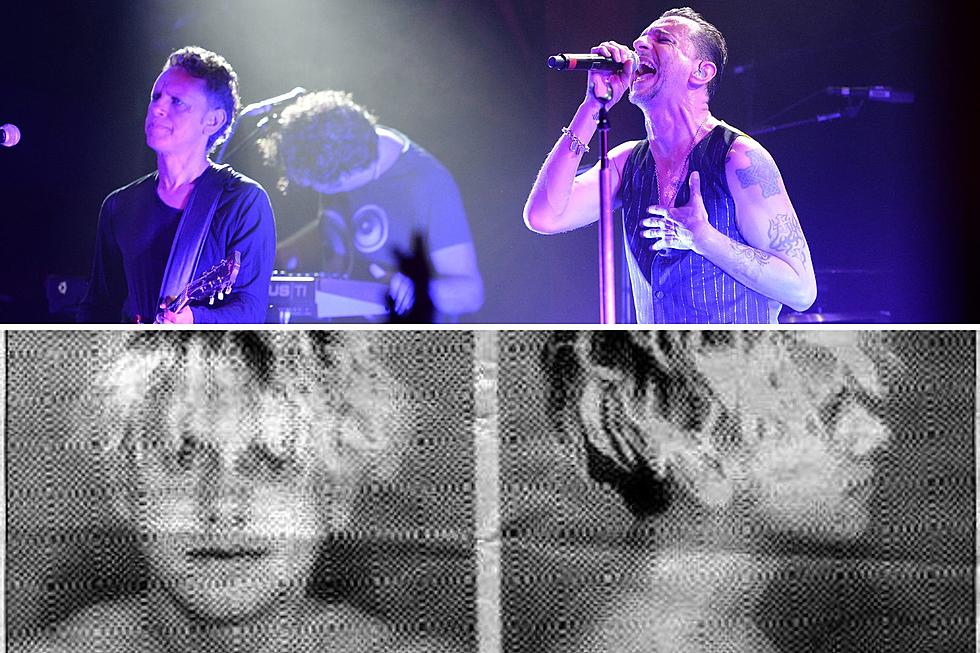 Flashback: A Famous '80s Musician Arrested in Colorado
Getty Images / Denver Police Department
If you happened to be one of the members of the crowd that got to see the popular '80s band Depeche Mode live in concert in Denver back in 1993, you probably have pretty great memories of the show.
However, one of the members of the band likely has quite different memories of the experience, as following that concert multi-instrumentalist Martin Gore was arrested and ended up spending nearly an entire day in a Colorado jail.
Keep scrolling to learn about the time that this famous '80s band member had a rather unpleasant experience during his time in Colorado.
Depeche Mode's Martin Gore Arrested in Colorado
On the night of November 4, 1993, Depeche Mode performed at McNichols Arena in Denver, Colorado as part of the band's Devotional Tour.
However, following the concert, guitarist/keyboardist/vocalist Martin Gore had a bit of a rude awakening courtesy of Denver's finest.
According to Gore, a loud party had taken place in his hotel room at the Westin Hotel the night before the concert with roughly 50 people in attendance, much to the chagrin of the hotel guests and employees.
The following night, Gore and a friend were allegedly listening to music at a reasonable volume and received multiple complaints about the noise, eventually turning the music completely off.
However, that didn't stop the police from paying the musician a visit who, after answering a knock at the door, was allegedly thrown onto the hotel bed, handcuffed, and taken to jail.
Gore spent the next 18 hours in a cell before being released and charged with disorderly conduct, a charge to which he pleaded guilty, and paid a fine of $50.
Take a look at the coverage from MTV News following the incident below:
Ultimate Guide to Colorado Celebrities + Where Some of Them Live
Colorado Celebrities: Learn who's from here, who you might run into, and take virtual tours of some of their Colorado homes.
See Inside Supermax + Other Notorious Colorado Prisons and Jails
From Supermax to historic jails, take a stroll through some places in Colorado in which you'd never want to end up staying the night.
What's it Really Like to Be Arrested in Colorado?
Take a look at the process of what it's like to be booked into one of Colorado's busiest jails, the Downtown Denver Detention Center.