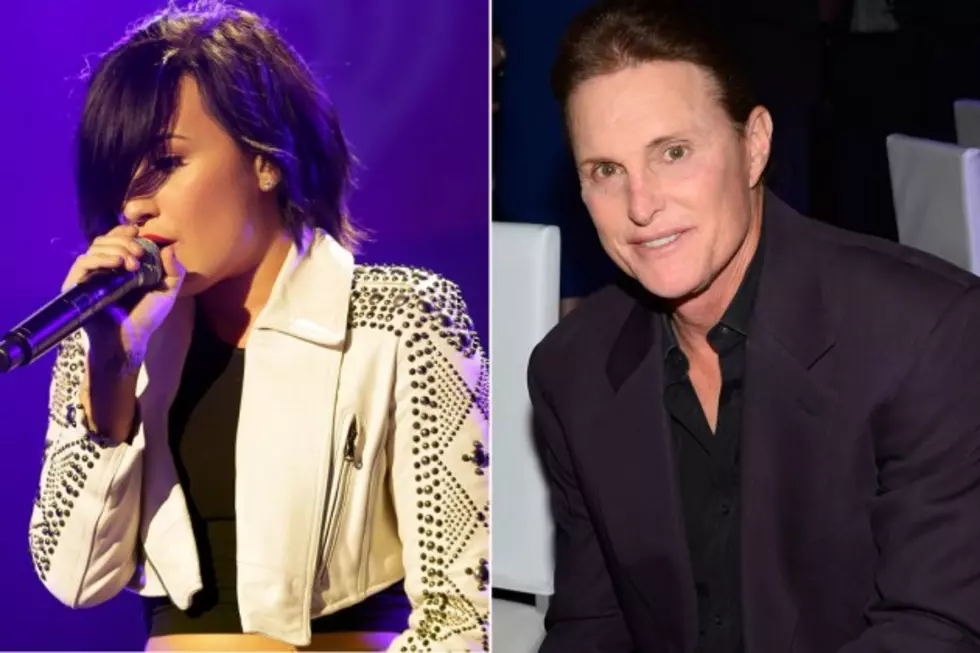 Demi Lovato Dedicates 'Warrior' Performance to Bruce Jenner
Alexander Tamargo/ Ethan Miller, Getty Images
LGBT activist Demi Lovato continues to be amazing, dedicating a recent performance of her song "Warrior" to Bruce Jenner.
During her April 25 concert in New Zealand, the singer called the Olympian a "hero," commending him for being open about his story.
"What's incredible is that an American hero, an Olympian ...  I just want to dedicate this song and it's so cheesy that I'm even doing this, but f--- it, whatever," Demi told the crowd. "I want to dedicate it to someone who became an even bigger hero last night, Bruce Jenner. By the way, never ever thought I'd dedicate a song to him, but he was honest and he was open with his story. No matter if you agree with it or not, he probably saved so many lives and educated so many people about transitioning into being a woman and being transgender, and what that's all about. So yeah, I just want to dedicate it to Bruce Jenner."
As the crowd applauded, Demi added, "By the way, he looked fabulous last night."
It's easy to see why the singer picked this song to dedicate to Bruce. The emotional lyrics speak of a difficult journey and accepting one's truth, two things that are relevant to his April 24 interview.
See Demi Lovato + More Stars Without Makeup