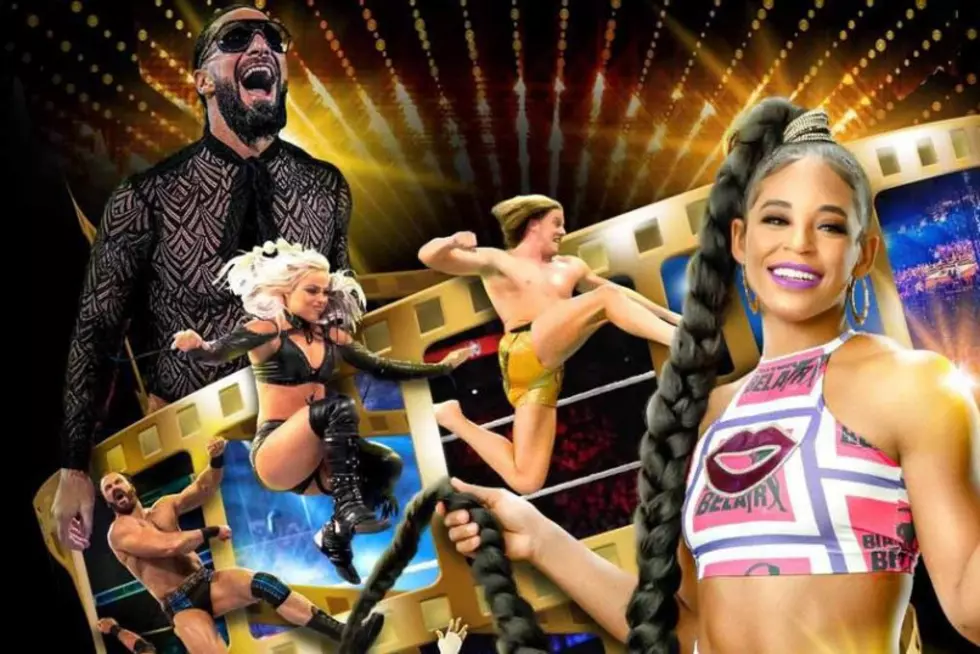 Colorado To Be One Of The Final Stops On The Road To WrestleMania
Courtesy of WWE
WWE announced a stop in Colorado on this year's Road to WrestleMania this March, and the line-up looks amazing. Here's all you need to know.
WWE In Colorado March 2023
I don't try and hide because I have no shame. I've been a WWE, or professional wrestling fan since I was my son's age. He's now 6, and wrestling is his world. He's been to probably five or six shows already and this year I'm taking him to his very first Wrestlemania event. WrestleMania is the Super Bowl of wrestling, and I've been to 11 of them. This year's two-day extravaganza is in Los Angeles at SoFi Stadium on April 1st and 2nd, but before WWE WrestleMania goes Hollywood, it's making a quick stop in the Mile High City on their famous Road to WrestleMania.
WWE Live In Denver, Colorado
Join WWE Superstars like the WWE Raw Women's Champion, Bianca Belair, Seth "Freakin" Rollins, Bobby Lashley, Drew McIntyre, Liv Morgan, the WWE Undisputed Tag Team Champions, The Uso's, and more on Sunday, March 26th at the Ball Arena in Denver. If you've never seen one of WWE's non-televised events, you're in for a real treat. The interaction between the WWE Superstars in the ring and the fans in attendance is so much fun. My son, wife, and I just went down to see WWE last time they were in Colorado Springs this past September and we had an absolute blast.
When Do WWE Denver Tickets Go On Sale?
Tickets for WWE's Road to WrestleMania at Ball Arena go on sale Friday, January 20, at 10 am MT and start at just $20. There will be a special pre-sale on Wednesday so if you really want those Ringside seats, jump on that this Wednesday, January 18th. Get ready, because one of the final stops on the Road to WrestleMania, is Denver, and we cannot wait.
We're Obsessed With These Front Row Pictures From WWE Raw In Denver
WWE Raw was at the Ball Arena in Denver recently and we got to sit front row and take pictures of all of the action. Here are some of our favorites.
Did You Know Colorado Has A Movie Car Museum? It's Pretty Rad
This hidden Colorado gem is one you've got to see. Rodz & Bodz Movie Car Museum is a real treat!