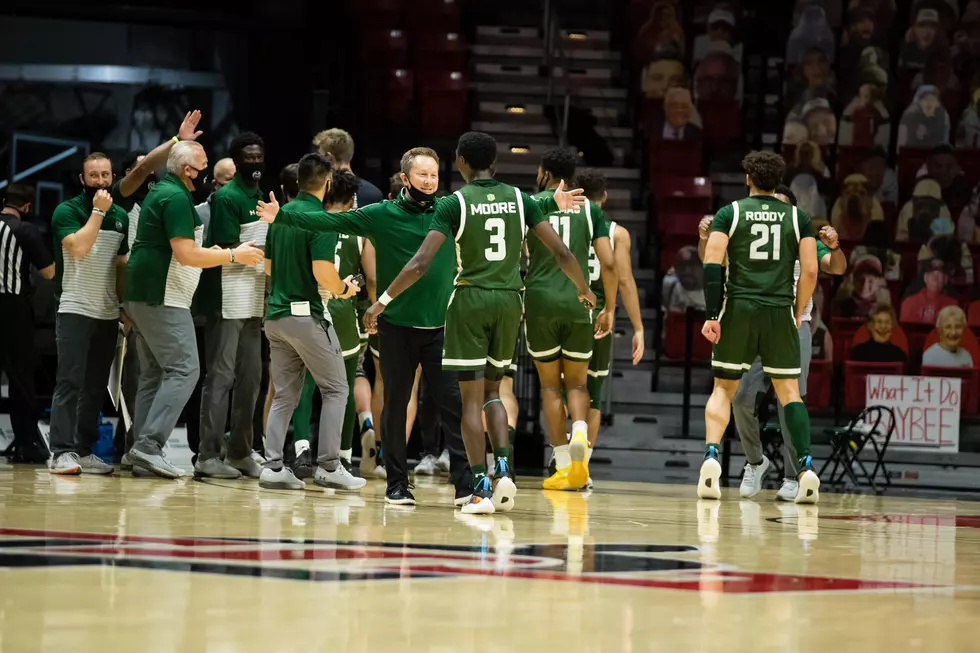 Colorado State Men's Basketball Is the CSU Team To Buy In On
CSU Athletics
Crossover season for CSU Athletics is officially in full swing!
It's no secret that the CSU football team has been struggling. After a disappointing loss to Wyoming in the Border War rivalry game last weekend, it wouldn't be far off to say fans aren't reserving a lot of confidence in the team's bowl chances.
For the last three games of the season, the Rams are slated to face Air Force, Hawaii, and Nevada in that order. Hawaii is a possible win, but I have my strong doubts about how they will perform against the Falcons and the Wolf Pack.
CSU Football will be hosting Air Force Saturday, Nov. 13 in, what was supposed to be, CSU's State Pride game. Instead, the Rams will be donning their usual green and gold, and the State Pride game has been pushed to senior day against Nevada on Nov. 27.
The Shining Hope in CSU Men's Basketball
Confidence will be reassured, however, in CSU Athletics through the men's basketball team.
CSU basketball has been on the up and up for the last few seasons since Niko Medved and his staff got to Fort Collins. All progress was pointing in the right direction, and last year was no exception.
The Rams had a fantastic run in the NIT during the postseason, but that was never the largest goal.
After CSU's 109-80 home opener against Oral Roberts on Tuesday (Nov. 9), this is the CSU team to get excited about. Every single player on CSU's roster is the player to watch. And that's no exaggeration.
The Rams will be in Moby again on Friday, Nov. 12 to take on Arkansas-Pine Bluff in, what should be, an incredible crowd for another jaw-dropping performance.
Tickets for CSU men's basketball are still available online.
CSU Rams Fans Through the Years