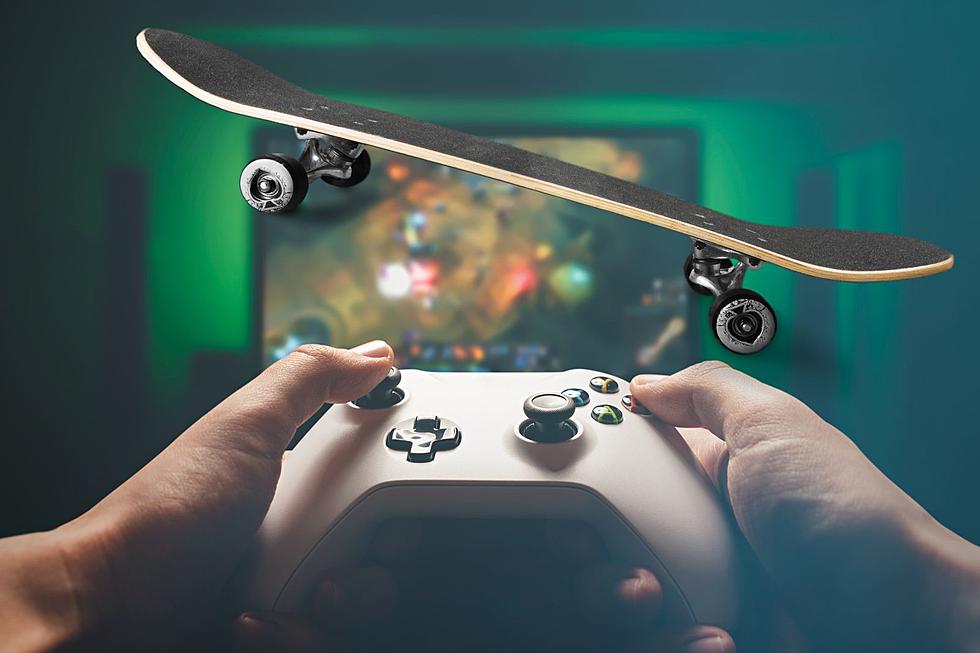 Only in Colorado: Pro Skater Tournament, Free Joints + Good Cause
Canva
It really seems like the longer that recreational marijuana is legal in Colorado, the more creative the events surrounding it or involving it become.
We've heard of marijuana-themed comedy shows, movie nights, and now a video game tournament with free joints. However, it should be noted that there's a good cause at the heart of this event.
Keep scrolling to hear about this upcoming get-together that seems like it could only happen in Colorado.
Colorado Video Game Tournament with Free Joints
The event is being called Gnarly Smoke Lounge and will take place this Thursday, March 2nd, and Friday, March 3rd from noon to 10 p.m. at Tetra Lounge in Denver.
In case you're not familiar, Tetra Lounge is a private cannabis social club located at 3039 Walnut Street.
Now, before you get all excited about the aforementioned free joints, admission does appear to be free only if you have also attended an event called ETHDenver prior to this one.
This event includes a Tony Hawk Pro Skater competition with prizes, an actual skateboarding contest with weather permitting, along with food trucks, a live auction, live painting, and 69 free joints to be handed out each day that the event takes place.
While this all sounds like fun and games, there is a serious issue that the event plans to address in a discussion in conjunction with the video gaming and free joints.
A Good Cause Behind the Colorado Event
At its core, the event seems to have good intentions behind it as a discussion will take place each day at 4:20 p.m. with regard to ethics in sports endorsements, specifically the glamorization of energy drinks.
The organizers have said the following with regard to the cause and the decentralized autonomous organization (DAO) they've formed:
We prefer a world where kids aren't sold energy drinks by their heroes. So as a community of action sports enthusiasts, we've formed a DAO to rethink how extreme athletes get sponsored. Our community is dedicated to supporting the artistry of extreme athletes.
Get more information about the event here.
Take a Look Inside Colorado's Extreme Pot Smoking Championship
Bong-a-Thon, Colorado's answer to the Cannabis Cup, has taken place annually for over 38 years.
You Play a Colorado Pot Farmer in a Hilarious New Video Game
A video game that's currently in development based on Colorado's marijuana industry and quite honestly looks pretty entertaining.
What It Was Like to Celebrate 4/20 in Denver Before COVID
April 20th, 2019 was the last real celebration of the marijuana-themed holiday of 4/20 in Denver before the COVID-19 pandemic put a stop to large gatherings.