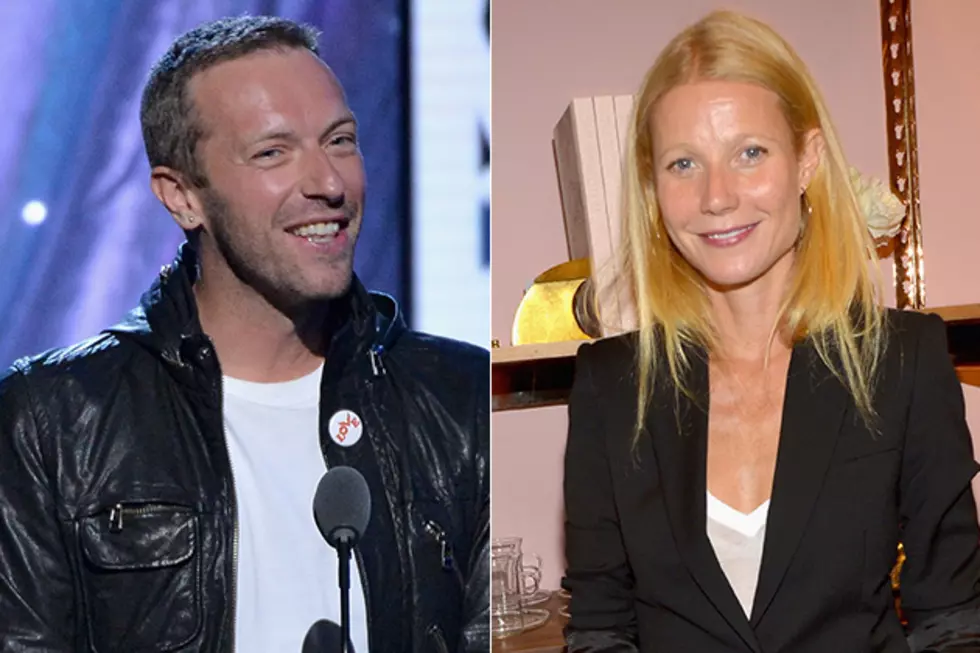 Chris Martin on Gwyneth Paltrow Post-Split: 'We Are Very Close'
Larry Basacca / Michael Buckner, Getty Images
Despite their unusual "conscious uncoupling" announcement at the end of March, Coldplay frontman Chris Martin maintains that he and Gwyneth Paltrow are still "very close."
In an interview with Valentine in the Morning on 104.3 on Friday, Martin didn't have much to say other than they still keep in contact.
Martin told the radio show (quotes via Us Weekly): "The truth is -- well, I don't really love talking about this stuff. But the thing we told everyone at the beginning of the year is true. We are very close, we are not together. ...That's the truth."
"You know, there's a lot of love," he continued. "So ... there's no scandal I'm afraid. I wish I could give you scandal."
Martin and Paltrow have two kids together, Apple, 10, and Moses, 8. Despite the separation announcement, the two have been photographed together with the kids on numerous occasions.