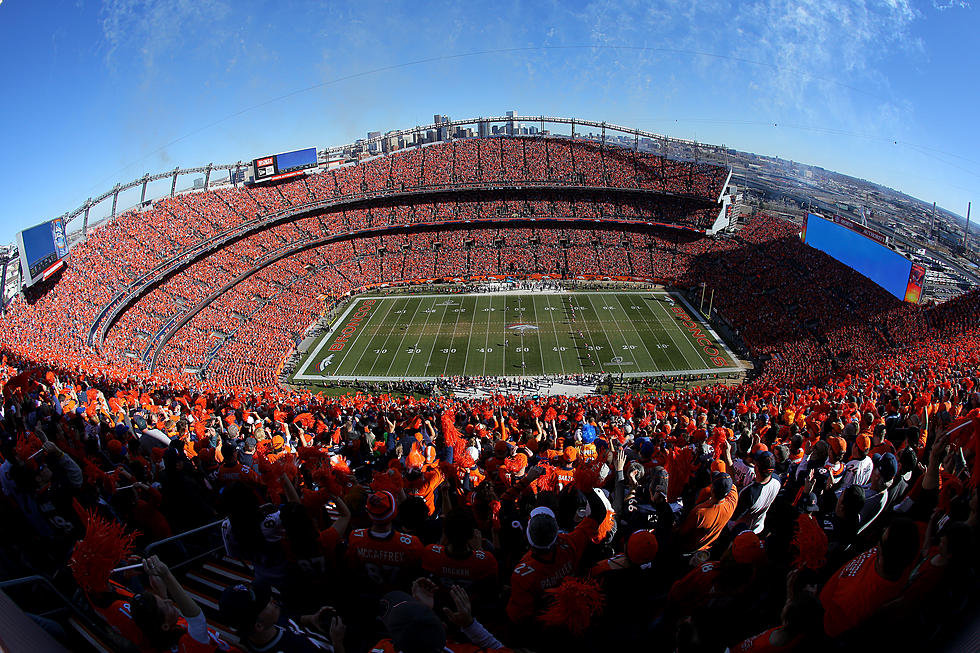 Bustang to Broncos Service Returns For 2021 Football Season After Hiatus
Credit: Justin Edmonds, Getty Images
With BroncosRide being suspended again this season for football games, Broncos fans are on the lookout for new transportation options. Luckily, the Colorado Department of Transportation is resuming Bustang to Broncos service for the upcoming season.
The service will be available starting on Saturday, Aug. 28 for the Broncos' game against the Los Angeles Rams.
Amber Blake, Director of Transit and Rail for CDOT, said they're very excited to resume service to Broncos games. According to the announcement from CDOT, previous years have seen immense success and full buses for all regular-season games. The bus gets fans to the stadium about 90 minutes before kick, so you'll have plenty of time to enjoy what Empower Field and Mile High has to offer pre-game.
To use the service, it is a $30 per person roundtrip fare. Along with transportation, the buses also come with Wi-Fi, power outlets, and are climate controlled for the hot and, inevitably, cold games we'll have this season.
Blake also reminds fans of the additional benefits to taking the bus, saying:
By producing an alternative transportation option for fans, it reduces greenhouse gas emissions, provides a designated driver, and enhances safety by reducing the number of vehicles on the road, and on the highways coming to and from Denver on game days.
Keep an eye out in early September for CDOT's release of the regular season schedule. In the meantime, here is the approximate schedule for pre-season bus service.
Also, remember that safety measures are still in effect for transportation. Face masks are required on buses and additional protection will be given to the drivers. At the end of each route, each Bustang will be disinfected to ensure cleanliness and safety.
Denver Broncos Forgotten Players