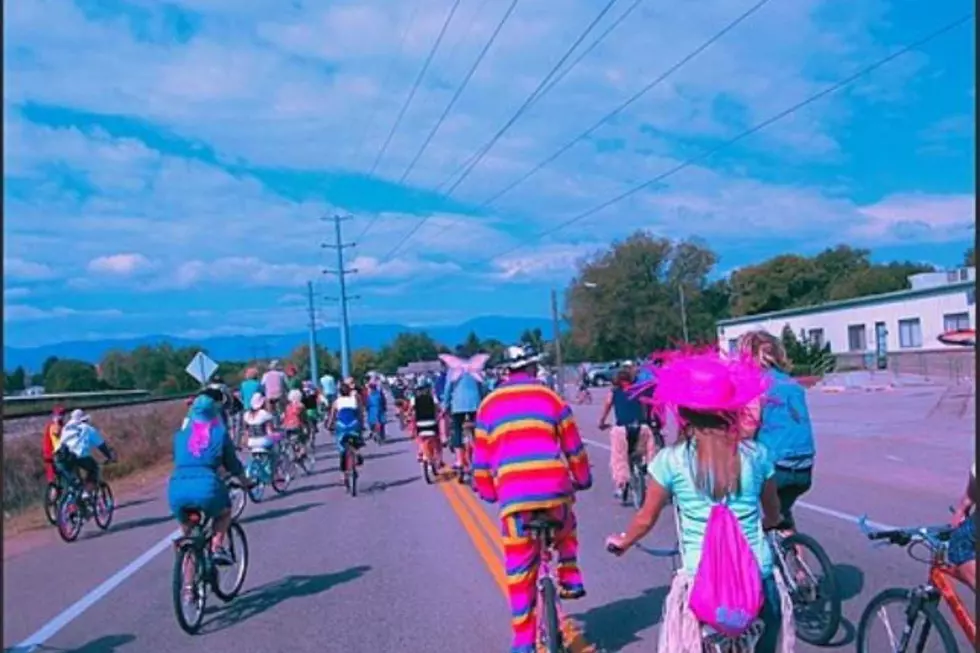 Bicycle Parade, Costumes and Beer! Tour de Fat 2022 in Fort Collins
TSM/Kama
If any event screams Fort Collins, Tour de Fat may be it. Bicycles, beer, music, and the costumed community will come together for the annual event on September 3rd.
When my daughter was a baby, now a teenager, she was strapped to my chest in a baby carrier as I rode my big grey cruiser bike through the streets of Fort Collins with nearly a thousand other people dressed up and ready to pedal. Tour de Fat calls all of us. Any age. Any type of bike.
The last recorded numbers for the Tour de Fat Bicycle Parade were nearly 20,000 a couple of years ago. 20,000 bikes with 20,000 riders, that's amazing!
Tour de Fat starts with the bike parade and then becomes a music and beer festival at New Belgium. The event is so popular it happens all over the country. However, as the home of New Belgium's original location, Fort Collins is also home to the original Tour de Fat.
Tour de Fat Fort Collins is happening Saturday, September 3. It's free to be in the parade and free to attend the festival at New Belgium.
The parade starts at 9:30 am just west of Mountain and Howes.
The beer and music at New Belgium start at 11:00 am. New Belgium is at 500 Linden Street.
The schedule is as follows:
12:30 PM Variety Acts
1:30 PM Fashion Show
2:45 PM Violet Pilot
3:00 PM Slow Ride Challenge
3:45 PM Capyac
5:00 PM Dance Contest
5:30 PM Brothers of Brass
6:00 PM TBA
6:30 PM Dale Hollow
8 PM Doors close
Armstrong Hotel's '5 Best Neighborhoods in Fort Collins'
The Armstrong Hotel is one the most popular and best-loved places to stay in Fort Collins. When it comes to living in The Choice City, these are the places they highly suggest.