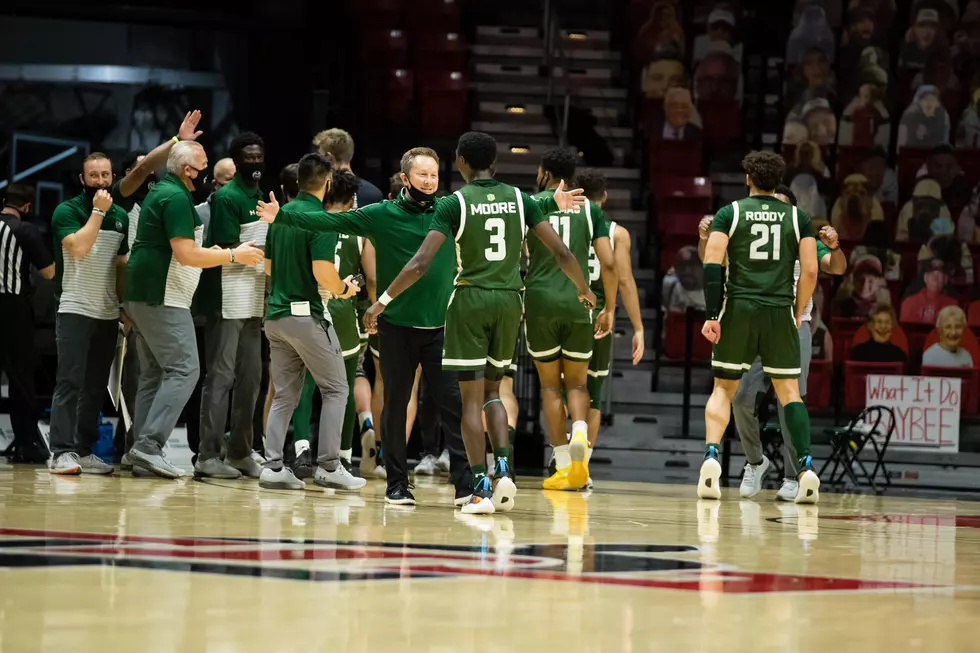 An Opponent After All: CSU Men's Basketball Heading to SDSU for Saturday Match-Up
CSU Athletics
After nearly a month without games, the CSU men's basketball team hit the hardwood back in Moby Arena on Tuesday night against Air Force. Though it wasn't the cleanest the Rams have played this season, the rust was well dusted off in the 67-59 victory.
However, the focus after Tuesday turned to the uncertainty of the Rams' scheduled road trip to Boise State - the Broncos' program was facing COVID-19 related concerns that had already postponed their game against Wyoming the weekend prior.
CSU Athletics announced on Thursday (Jan. 7) that the Rams would indeed be hitting the road, except instead of Idaho, they're heading for sunny San Diego.
Conveniently enough, the SDSU basketball team was set to host Nevada, but that game was also postponed due to COVID-19 concerns within the Wolf Pack program.
Keeping a conference game scheduled for the weekend seemed to be of the utmost priority for the Mountain West. The Rams were also loosely eyeing a match-up against Arizona to fill their weekend should the Boise State game fall through, as it did.
The Rams remain in the #20 spot on the AP Poll, having moved up in ranking even through the 24 days of no contests.
In addition, it was announced this week by CSU Athletics that junior David Roddy, unsurprisingly, has been named to the Wooden Award Midseason Top 25 watch list. Roddy currently sits 25th nationally in average points per game and resides in the top 20 in the Mountain West for total blocked shots.
The Rams will be back in Moby next Wednesday, Jan. 12, to host Utah State.
CSU Rams Fans Through the Years
UP NEXT: 10 of the Best Athletes Born in Colorado