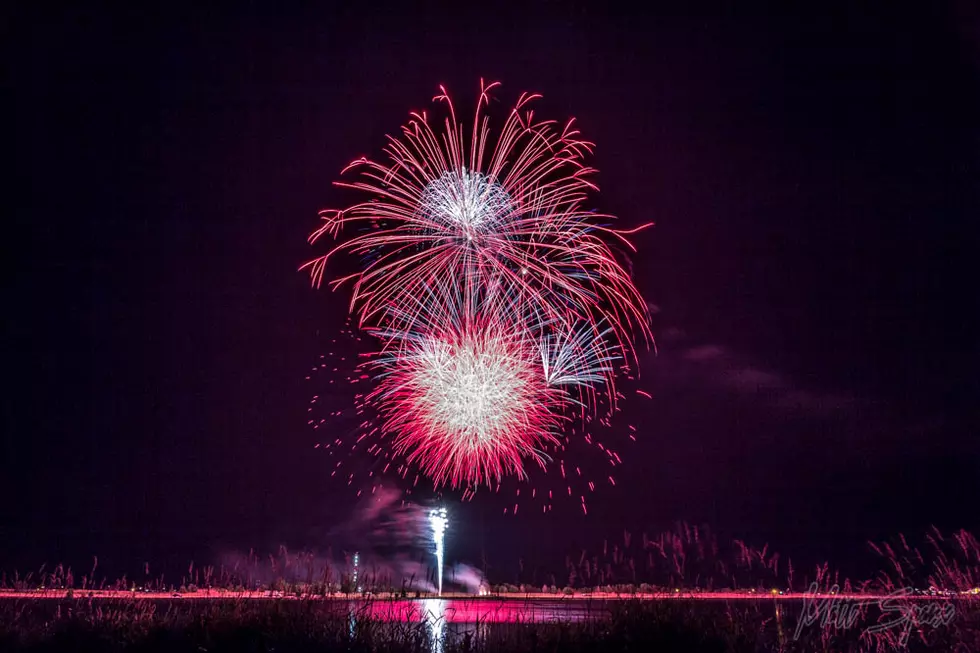 5 Places to Watch Fireworks in the Fort Collins, Loveland, Greeley Area
Matt Sparx
We asked, you answered. Here are some of the best places to watch fireworks in Northern Colorado, with one that we didn't think of...
1) Windsor Lake/Boardwalk Park
The most recommended place by those who chimed in on our post is right down the street from our station in Windsor, at Boardwalk Park.
2) Lake Loveland
Another popular lake? Lovelanders love Lake Loveland.
3) Horsetooth 
Several commenters suggested heading up to the Horsetooth dam area... but hangin' out on or near a dam is actually illegal, per Homeland Security, so make sure you're where you're allowed to be and enjoy watching all of NoCo's fireworks with a view from above.
4) City Park
Just get there early. That's all we're going to say.
5) Nunn
Now, here's one we didn't think of... but one of our commenters said Nunn, a very, very small town east of Fort Collins, offers views to several of Northern Colorado's fireworks shows, including the Greeley Stampede, Wellington and Fort Collins. Could be worth getting away from the crowds in the cities?
See all the suggested spots in the post below: