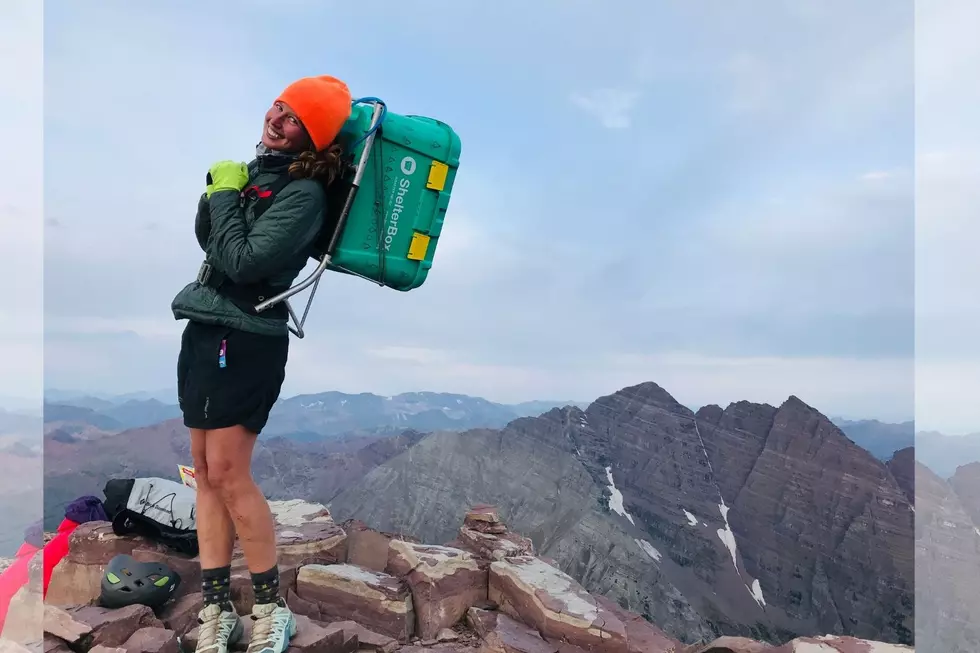 Woman Climbs All 58 of Colorado's 14ers and Raised $85,000
Credit: Brittney "Bert" Woodrum via ShelterBoxUSA.org
Just thinking about all the exercise that Brittney Woodrum has put her body through makes me exhausted but she knew that when the COVID-19 pandemic hit our country in March she wasn't just going to waste her quarantine time by sitting on the couch and watching TV shows and movies she did much more than that.
According to Good News Network, Brittney is a 27-year-old grad student from the University of Denver. Brittney loves to travel but didn't have the opportunity as travel was shut down due to the pandemic. She is also working toward her Master's degree in humanitarian assistance with Spanish being her undergrad, yeah, she accomplishes a lot.
On top of all of these accomplishments, she is very outdoorsy and loves to go hiking. She combined many of her passions to create ShelterBox. Shelterbox is a global organization of people who believe shelter is a human right. To help spread the word about her organization Brittney decided to hike all of Colorado's 14ers, and the money would help those who lost everything due to the pandemic.
Brittney was hoping to bring in a few thousand dollars but never expected the word to spread so quickly and after 78 days she accomplished all 58 of Colorado's mountains with an elevation of 14,000 feet or higher. In this time she also raised more than $85,000 that will help those who have had a difficult year due to the pandemic.
Her company ShelterBox continues to grow and help those who struggle with having shelter each night. Way to go Brittney!
Enter your number to get our free mobile app
Colorado is Home to the World's Largest Hot Springs Pool