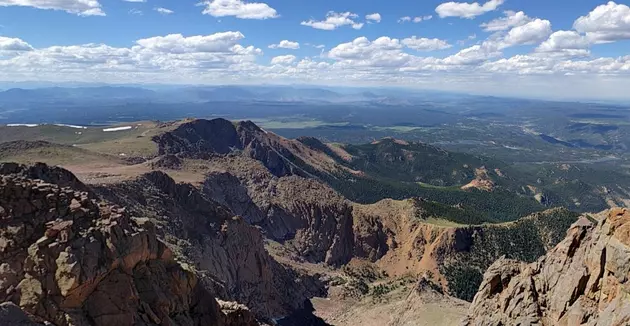 Want to Know What It's Like to Drive to the Top of Pikes Peak?
Credit: Google
On a clear day in Northern Colorado, you can very easily see the silhouette of Pikes Peak when in Loveland or Longmont. Have you ever driven up it though?
I'm still trying to get over the fear of driving up Trail Ridge Road, so Pikes Peak is probably something that will be very far down the line for me.
But for others, the thrill of driving close to the edge while heading close to 14.5k feet above sea level can be exhilarating. Here are some things to keep in mind when deciding to make the trek to Pikes Peak for the drive to the top:
Pikes Peak is open year round, but always check first to see what the weather is like at the top, as it can snow at anytime in the year. The mountain can and will close in the case of inclement weather.
Through Labor Day, the uphill gates open at 7:30am and close at 6pm. Pikes Peak summit closes at 7pm and the downhill gates close at 8pm.
The cost to drive up Pikes Peak is $12 for adults 16 and over, $5 for kids 6 to 15. If you are travelling as a large group in one car, it is $40 per car (up to 5 passengers).
Not a fan of taking your own car to the top? Keep in mind that you can always take the Pikes Peak Cog Railway to the top, which could very much put your mind at ease.
Ready to see what it's like to drive up to the top of Pikes Peak, from the perspective of a GoPro camera? Check this out, and see if you are still willing to make the trek!