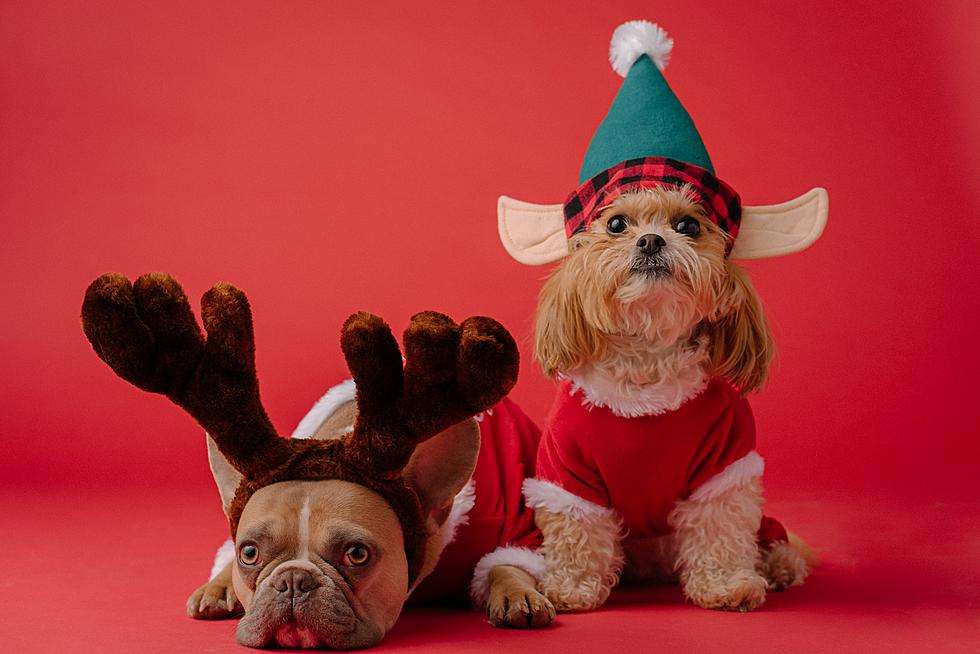 VOTE: Which Dog 'Jingle Bell Rox' the Most?
Karsten Winegeart, Unsplash
Christmas and pups, what could be better!
For this month's My Dog Rox, we decided to put a sleigh bell twist to the competition with My Dog Jingle Bell Rox courtesy of First Farm Bank. Really, it was just an excuse for us to see a bunch of dogs in cute Christmas sweaters.
But in all reality, nothing brings more holiday cheer than cute dogs showing their holiday spirit!
The winner of My Dog Jingle Bell Rox will receive a family four-pack to Pucks and Paws night with the Colorado Eagles on Dec. 4!
Meet our Top Four entrants!
My Dog Jingle Bell Rox Top Four Entrants
Vote below for the pup you think showed the most holiday spirit! The winner will be selected and contacted on Tuesday, Nov. 23, and announced on Wednesday, Nov. 24!