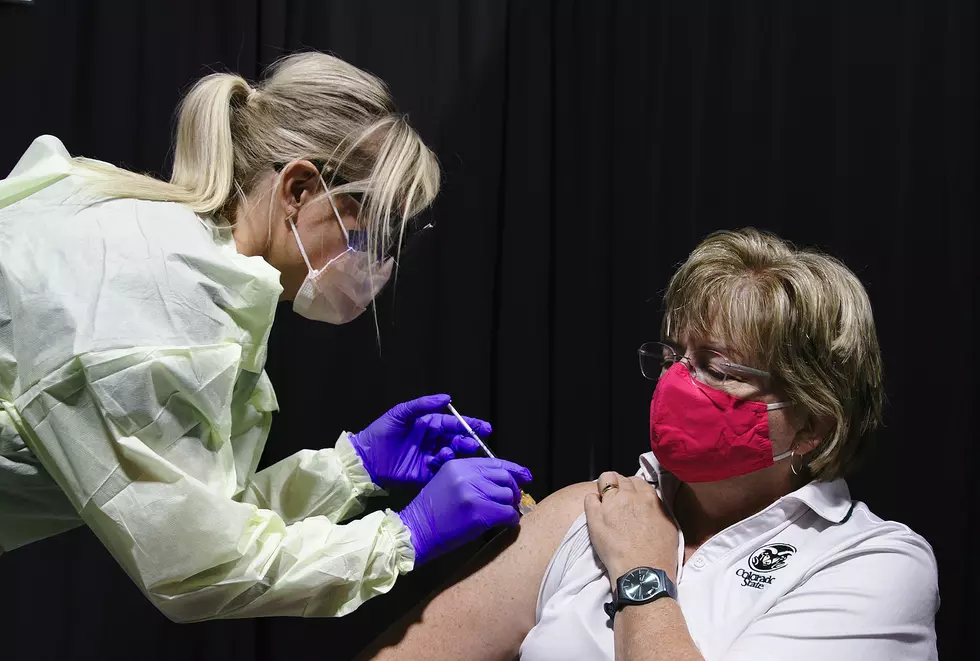 UCHealth Rescheduling Weekend Vaccine Appointments
UCHealth
Most Americans have waited months to finally get their vaccine. Maybe you finally got an appointment this weekend, only for Mother Nature to be like: "Haha! No." 
Forecasts have shown that this weekend, many areas in Northern Colorado will receive up to 30" of snow, with Estes Park taking home the prize for most snow in its forecast at 6 total feet. Wow. 
Because of this, if you had a weekend vaccine appointment scheduled at UCHealth, they're now saying: don't risk it. 
With weather predictions severe and CDOT warning drivers to stay off the roads, UCHeath put out a press release that warned NoCo residents, telling them it's best to reschedule if you had a vaccine appointment this coming weekend, March 13 and 14, or they will happily do it for you:
Each week, UCHealth can provide up to 40,000 vaccinations at our 11 clinic locations, and this weekend, we have about 2,500 scheduled appointments. Patients with appointments this weekend do not need to change their appointments themselves – we will call or send messages to everyone to help them reschedule.
For those worried about the effectiveness of their dose, UCHealth wants to assure you that it will be just as effective days later. In fact, they remind Northern Colorado that the second dose can be administered up to six weeks later.
Despite this, the ER will be open in case of emergency, but if it isn't an emergency, stay inside, get off the roads, and don't forget to download our free app for every weather alert you'll need.
COVID-19 Vaccine Locations in Fort Collins