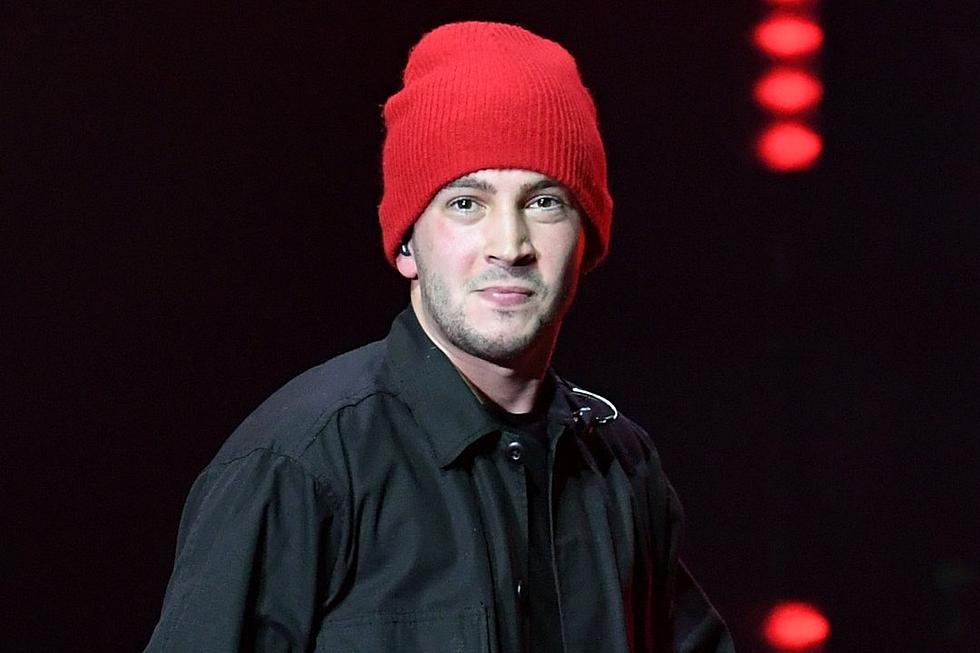 Twenty One Pilots Frontman Tyler Joseph Apologizes For 'Insensitive' Tweets
Kevin Winter, Getty Images for iHeartMedia
Tyler Joseph of Twenty One Pilots issued an apology after posting insensitive tweets regarding the use of his platform.
Fans have been begging Joseph to use his social media platform to promote the Black Lives Matter movement. On Wednesday (September 2), the "Level of Concern" singer he addressed the requests by tweeting about his shoes. "You guys keep asking me to use my platforms," he wrote. "Feels good to dust these bad boys off."
After receiving immediate backlash, Joseph shared a series of tweets concerning mental health and suicide prevention.
"I really don't know if I can even handle everything that's happening right now," he said, seemingly addressing current events. "The scariest place to be is when you find yourself in a spot where you can't find an answer to the question, 'What's the point?' there has to be a point."
#TylerJosephIsOverParty quickly began trending on Twitter. Fans tweeted that he should begin writing his apology in the notes app for the insensitive and seemingly mocking tweets. "This isn't a notes app moment," he added. "I'm doubling down on my platform tweet. It was fantastic"
He later revealed that his tweets were not about the BLM movement. "My tweet wasn't suppose[d] to be about human rights," he wrote. "So in case you are wondering where I stand: Black Lives Matter. I just wanted to take a moment to raise awareness about something else that has meant a lot to me for a long time. but now I see there is no room for that right now."
"I'm truly sorry if it hurt anyone," he added. Here is a link with a lot of great info that I stand by," he concluded and added a link to BLM resources.
Controversial Pop Songs That Faced Backlash