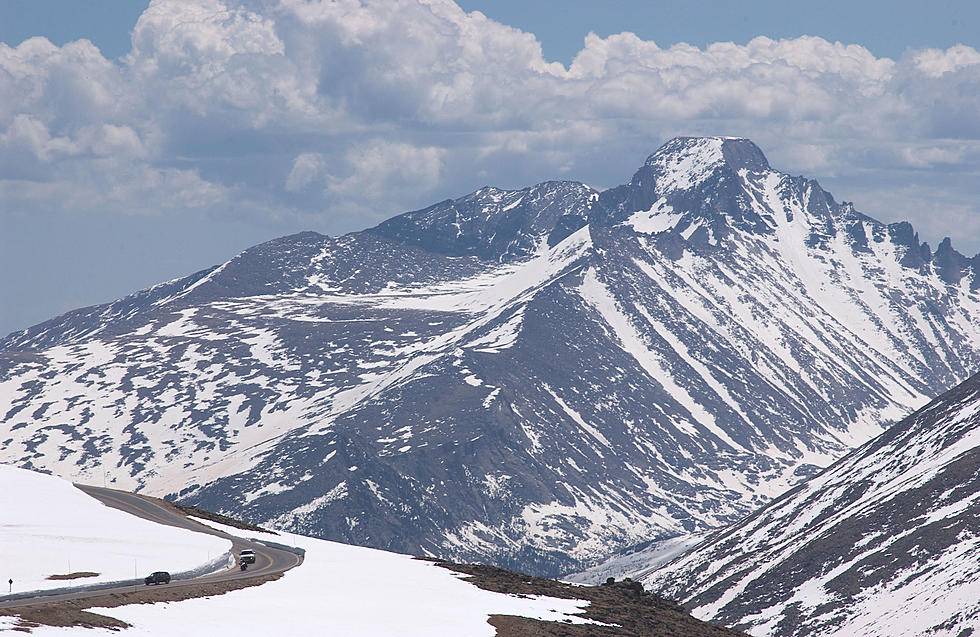 Trail Ridge Road in RMNP Officially Closes to Vehicles for the Season
Getty Images
It's always a sure-fire sign that winter is approaching when the roads in Rocky Mountain National Park start closing.
Trail Ridge Road officially closed today (Oct. 25) to vehicles, according to a news release from Kyle Patterson with RMNP. Old Fall River Road was the first main road in the park to close earlier this month.
While Trail Ridge is closed for vehicles, it will still be accessible for bikers and people with leashed pets. However, Rocky Mountain National Park only allows those two parties on roads, not the side trails.
Trail Ridge Road and Old Fall River Road are open to bikers and leashed pets until Dec. 1. Once that date rolls around, all roads will only be available to pedestrians, snowshoers, and skiers.
This year, Trail Ridge Road opened on May 29, and it traditionally open the last week in May.
Northern Colorado could see a cold Halloween with the start of winter-like weather rolling through the area. Denver is expected to potentially see its first snow of the season. Temperatures in the NoCo area will be hitting highs just under 50 degrees come Saturday, Oct. 30.
Places to Cross-Country Ski Near Fort Collins
5 Tips For Winter Camping in Colorado