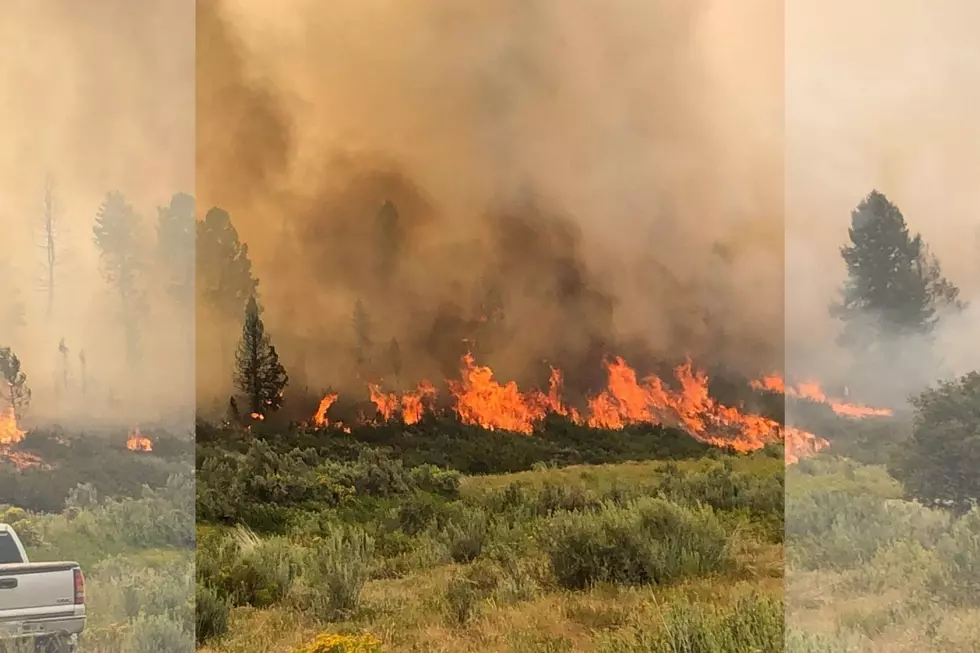 The Pine Gulch Fire Now Over 21,000 Acres Scorched
Photo courtesy of Pine Gulch Fire CO via Facebook
The Pine Gulch Fire that is burning 18 miles north of Grand Junction is just continuing to burn. There are fire crews working throughout the weekend trying to get this wildfire under control but the hot and dry conditions combined with the rough terrain where the fire is burning make it very difficult.
The smoke can be seen on most of the Western Slope and occasionally you can get a smell of it in the air. But there is some good news as just reported last night on the Pine Gulch Fire Facebook page the wildfire has now gone from 5% containment to 7% containment. The tough news is that it continues to grow and as of last night it's reported that 21,364 acres have been burned.
That information is coming from the Rocky Mountain Area Type 2 Incident Management Team that was assigned to the fire and also giving us updates. The Pine Gulch Fine first began over one week ago due to a lightning strike. The wildfire is burning land that is owned privately and some owned by the Bureau of Land Management.
There is still currently a "No Drone Zone" policy in place meaning that no drones are allowed to fly over the fire as there are multiple aircraft that are being used to fight the fire. And if a drone is seen those aircraft have to land immediately.
Also, fire officials are asking that people don't attempt to seek out the fire to take photos. Please avoid the area and let fire crews do the best they can to get this fire under control.
Enter your number to get our free mobile app
KEEP READING: These Major Retailers Will Be Closed on Thanksgiving 2020