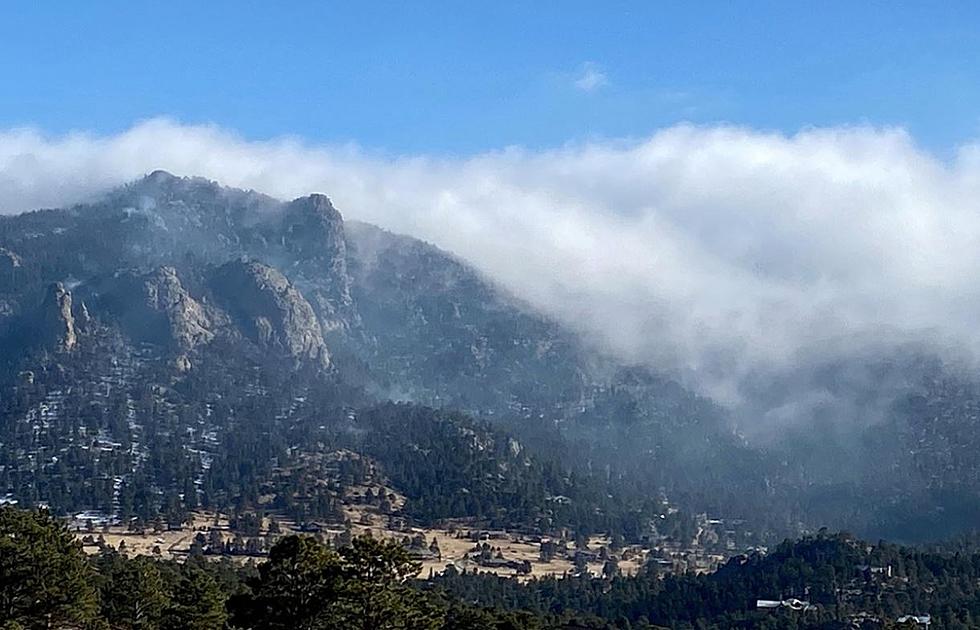 The Kruger Rock Fire Is Now 100% Contained
Twitter/CBS Denver
It's Thanksgiving week and while we all have so much to be thankful for, I think it goes without saying we're all thankful for our firefighters and first responders. This is just one prime example.
Last week, when a windstorm ripped through the Rockies and all around the Front Range, some downed power lines near Estes Park sparked the Kruger Rock fire.
It was dangerously close to downtown Estes Park and many homes had to be evacuated for safety reasons. Thankfully, the winds died down quick enough and our awesome firefighters did their thing to contain it.
Less than a week later, we're happy to say that the Kruger Rock fire is now 100% contained.
On behalf of all of the staff here at Townsquare Media, I'd just like to take this time to personally thank all of the men and women that put their lives on the line and head into the teeth of danger and do what they do.
Their bravery is respected and appreciated. This is just one of the many examples of their efforts helping us all, and we're beyond thankful for each and every one of you.
2020 Cameron Peak Fire
Photo Gallery: 2012 High Park Fire
Photos: 10 Reminders to 'Leave No Trace' in Colorado