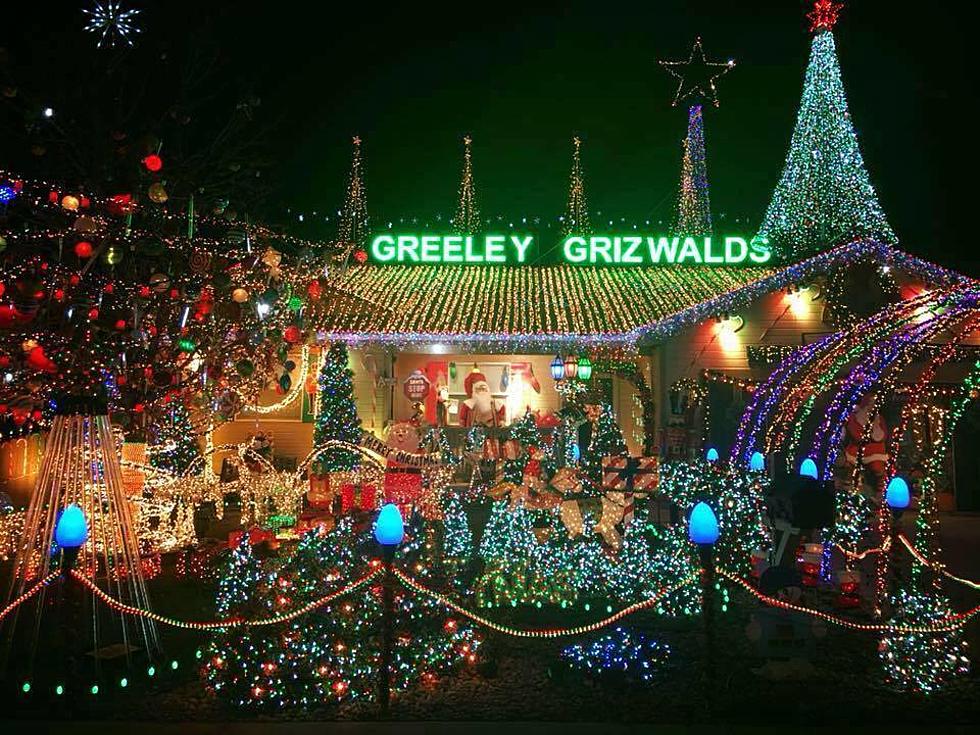 The Greeley Grizwalds' Light Display Back November 29
Courtesy of Mike Medhurst
A family in Greeley calls themselves the "Greeley Grizwalds", and they live up to their name.
Their Christmas lights have nightly displays from 5:30 p.m. till 9:30 p.m. Sunday through Thursday, and 5:30 p.m. till 10:00 on Friday and Saturday at 354 50th Ave. in Greeley.
According to their website, the light shows at the Greeley Grizwalds' are synchronized to music every 30 minutes and last for about 15 minutes. The music is broadcast over your car radio on 90.3 FM.
The family's goal is to spread holiday cheer with over 180,000 lights, over 20 animated decorations, a giant tree that stands about 48' high, and 26 separate red, green, and clear light sections that cover the roof along with five 11' tall trees.
Last year, the family was featured on an episode of "The Great Christmas Light Fight".
For the past 17 years the Medhurst family, aka "the Greeley Grizwalds", have gone in on the Christmas light display.
The Greeley Grizwalds light display has won many local contests and has been featured on various websites like PlanetChristmas.com and ChristmasDisplays.net.