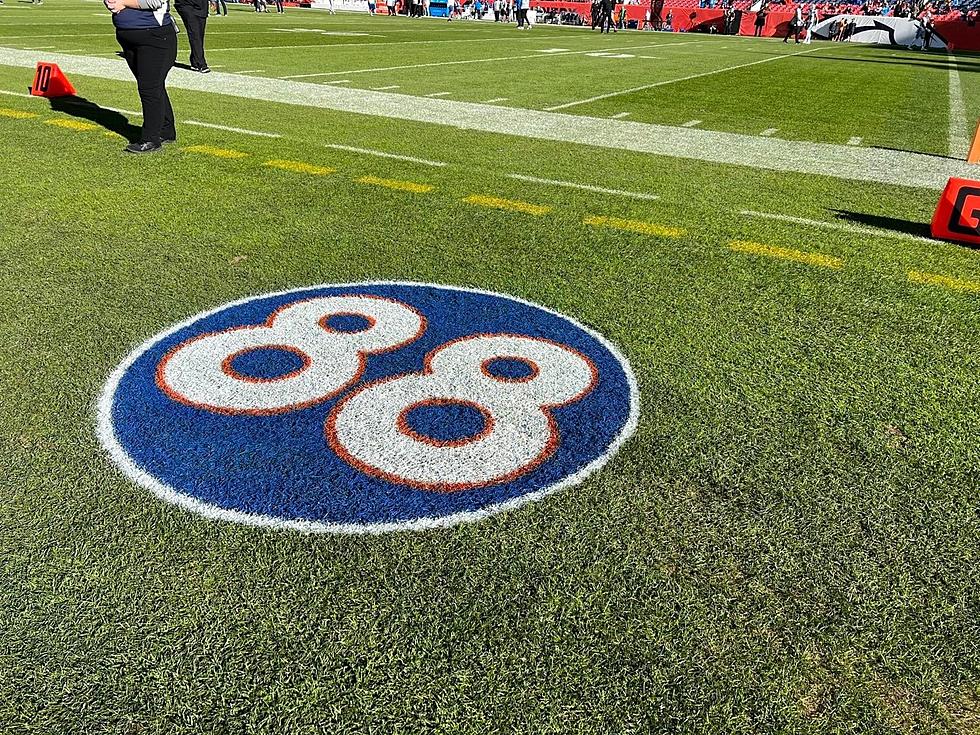 The Broncos Honored Demaryius Thomas In The Coolest Way. Did You See It?
Photo Provided by Fritz Moyer
After the shocking news that former Denver Broncos wide receiver, Demaryius Thomas, had passed away unexpectedly, we all wondered how he would be honored at the next home game by the Broncos, and did they ever deliver.
How were you feeling after the DT news?
I'll be honest, like many others, the sudden passing of such a young professional athlete, like Demaryius Thomas, weighed heavy on my mind. As soon as the news broke I was looking every place that I could to try and see if it were true, hoping it was one of those annoying internet hoaxes, but sadly, it was true. At just 33 years of age, just 2 weeks before turning 34, Demaryius was found dead in the shower in his home in Georgia.
With a home game coming up, most Broncos fans, including myself, were wondering just how they'd pay homage to this legendary, record-setting member of their franchise. The way the game started literally made me tear up (scroll down for that video), but let's start at the top.
The Broncos put #88 decals on all of the player's helmets.
They then painted Demaryius Thomas' #88 on the field.
They set up a beautiful tribute outside of Empower Field at Mile High.
Thousand of fans gathered around the memorial, including Peyton Manning.
Many players, including Broncos Kicker Brandon McManus, wore their DT jerseys.
Courtland Sutton had his #88 on as well.
This is where I broke down and the tears flowed. Just amazing.
The Denver Broncos, Detroit Lions, and the head referee were all in on the 1st play of the game. As seen above, the Broncos went onto the field with only 10 players. Demaryius was the 11th. His #88 was on all of the screens at Mile High and as they took the "delay of game" penalty, the crowd went insane chanting for DT. I stood in my living room with tears flowing down my face. What a moment. A spectacular tribute for a spectacular player and person. And to top it all off, the Broncos' last Touchdown drive was an 88-yard drive. Just perfect. Rest in Paradise, DT.
Up Next: This $2.1 Million Luxury Loft in Old Town Fort Collins Will Blow Your Mind
Check out this luxury loft located in the heart of Old Town Fort Collins, Colorado.