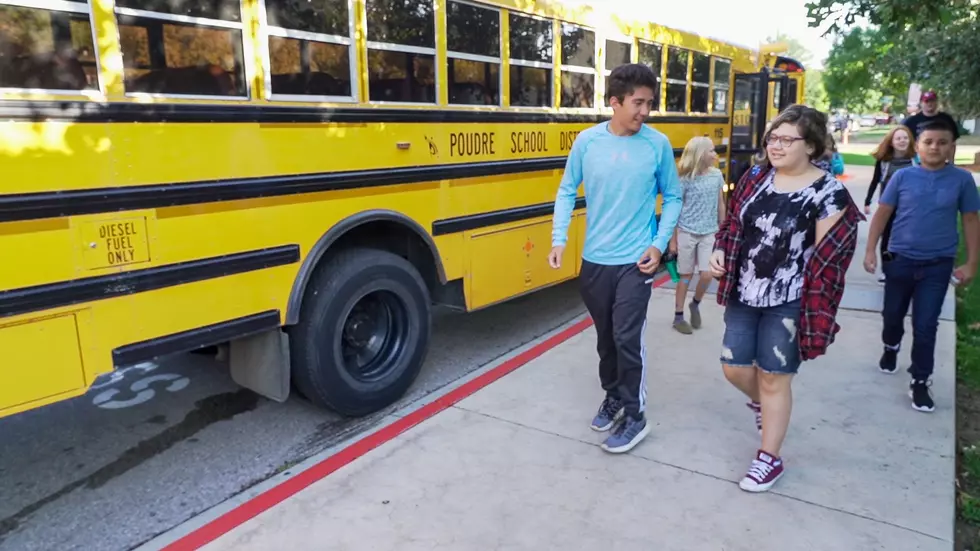 Poudre School District Announces Plan for 2020-21 School Year
Poudre School District
Teachers and staff will use this extra week to work on lesson plans and to practice new health and safety protocols.
In Phase 3, students will be split into two groups, which will rotate between in-person and remote learning.
Preschool and elementary students will start the year in a staggered format, with the first group of students attending school in-person for half a day in the morning on Mondays and Wednesdays, and the second group doing the same on Tuesdays and Thursdays.
Middle and high school students will begin the year on varying schedules depending on their grade level.
Later, one group of students will attend school in-person for the first half of the day and switch to remote learning for the second half of the day, while the other group has a full day of remote-learning.
These groups will then rotate in a similar fashion to the preschool and elementary students.
Starting on September 8, the district hopes to launch into Phase 4 of its opening plan, which will allow all students back for in-person learning with significant safety protocols.
These protocols include wearing masks at all times (except for students with medical conditions), maintaining social distancing, practicing hand washing, enhancing cleaning methods, and banning visitors and volunteers from the schools.
The district will also limit busing to students who legally require transportation, and have designated areas for meal times.
The district noted that, depending on guidance from the Larimer County Department of Health and Environment, it is possible that the school year will shift between the different phases of its opening plan.
On August 10, district staff will reconvene to evaluate this year's current plan.
Enter your number to get our free mobile app
Top 5 Ranked Northern Colorado High Schools of 2020