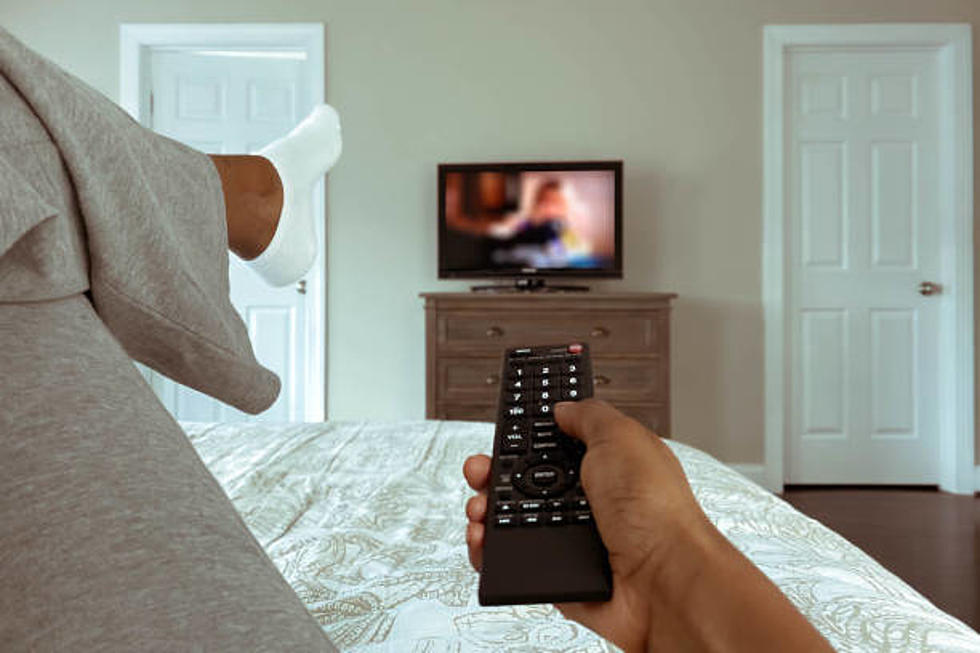 Need A New Show Or Movie To Watch? Check Out Our "Picks To Click"
Getty Images
First things first, I already know you're asking yourself "WTF is a Pick To Click?". 
Well, it's a simple concept.
We (AJ and I) are constantly watching new shows and movies on cable/Netflix/Hulu... wherever you get your TV. At the beginning of every week, we take the liberty of sharing our "Picks To Click" aka the shows/movies we're currently watching - and now we're sharing them with you.
In case you missed it on today's show, here are AJ and Maxx's "Picks To Click" for this week:
Maxx's Pick: Dallas Cowboys Cheerleaders - Making The Team
I'll admit, I tend to watch the same 3-4 shows over and over again; but once I came across this show, I couldn't believe it wasn't one that I had already binge-watched (thankfully, though).
The Dallas Cowboys Cheerleaders - Making The Team, aka "DCC" series follows the auditioning process and the forming of the annual Dallas Cowboys Cheerleaders squad.
Prospective team members (aka the Rookies) and veterans come together for a training camp ahead of the NFL football season to compete for one of 36 highly-coveted spots on the most iconic professional cheerleading team in the country.
Simply put, I'm completely hooked on this show.
For starters, every girl featured on the show is so. extremely. talented. I could only dream of being able to dance like them (I mean, I'm a pretty decent dancer, but I'm not that good.)
But, what I love the most about this show is how incredibly, genuinely supportive all the girls are of each other - especially during arguably one of the most intense, stressful processes any of them have ever gone through.
A new girl (or multiple) gets cut from the team pretty much every episode, which always makes the episode more interesting - especially when a personal favorite gets cut, which has unfortunately already happened.
Overall, I find myself completely drawn to the show; at this point, I'm fully invested in the girls and fully invested in finding out who will make the final roster. I'll 100% be watching the entire season through.
I originally thought the entire new season was already On Demand, but season 16 is currently airing now on CMT. 
AJ's Pick: Big Sky
I don't typically take suggestions from AJ, but I have to give credit where credit is due - and this is a pretty good suggestion.
Crime/mystery-type shows aren't normally my thing, but there's something about this show that keeps you hooked to your screen.
Big Sky follows two private detectives who, in the beginning, reunite to investigate a car wreck that occurred out on a remote highway in Montana (hence, the show name). The situation gets even eerier after the detectives realize that there's more to the wreck than either one of them could've ever imagined.
Mysteries continue to be uncovered throughout the first season of Big Sky, which you can watch in its entirety now on Hulu; the show was picked up for a second season which premiered Sept. 30. Get caught up with season one and then catch up on season 2 now on ABC. 
Binge-watching a show or movie you think we should add to our watchlists? Sound off with your "Picks To Click" on our free New Country 99.1 app!
20 Awesome Movies Filmed in Colorado
10 Movie, TV Actors That Lived in Colorado