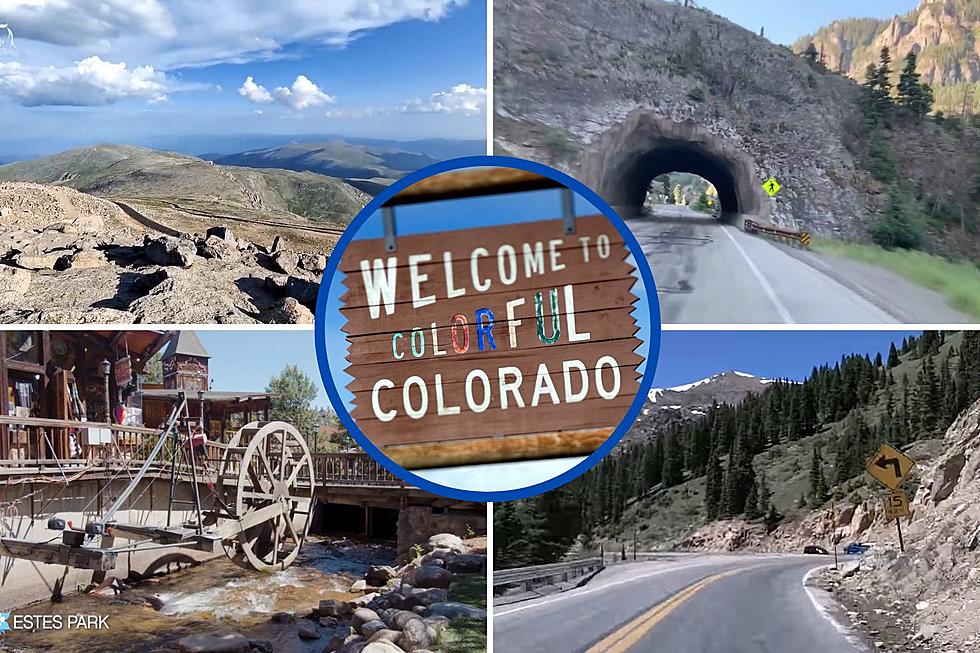 The Most Beautiful Scenic Drives in Colorado
Colorado via You Tube/TPF! Travel Plus via YouTube/Eagleye Traveler via YouTube/Inns of the San Juan Skyway via YouTube
You don't have to look too hard to find the magnificent beauty of Colorado, but sometimes it can help to know exactly where to look.
Colorado is chock-full of scenic drives that will take you through winding canyons, beautiful green forests, and stunning mountain passes. Along the way are interesting roadside attractions and charming historic Colorado towns. Here's a look at four amazing scenic drives that will remind you of how lucky you are to be living in colorful Colorado.
The Peak to Peak Scenic Byway runs along the eastern edge of Rocky Mountain National Park, connecting historic Central City with Estes  Park. The road is open year-round and spans 55 miles.
When you want to see Colorado from the "top of the world," the Mount Evans Scenic Byway is the place to be. It's a 50-mile roundtrip that takes you to a height of 14,271 feet, near the summit of one of Colorado's most popular 14ers. The road is usually open Memorial Day to Labor Day, depending on weather conditions.
Three stunning mountain passes and historic Leadville are the highlights of the Top of the Rockies National Scenic Byway. Starting in Aspen, you'll travel over Independence Pass for a total of 130 miles - a four to five-hour drive. Independence Pass is generally open from Memorial Day until late October.
This 230-mile drive is well-known for its breathtaking views and steep, deep drop-offs. In addition to the views are stops in popular Colorado mountain towns like Ouray, Telluride, and Silverton.
Four of Colorado's Most Beautiful Scenic Drives
For a closer look at four of the most beautiful scenic drives in Colorado, scroll through the images below. You'll find yourself anxiously making plans for your next Colorado road trip.
White Knuckle Your Way Down Colorado's Most Dangerous Roads
Slivers of asphalt cling to mountainsides with barely enough room for a subcompact car, let alone the monster RVs peppering the roadways. Blind corners leave even the most experienced drivers wondering what awaits around the bend. Let's not forget the thousand-foot drops with nothing between safety and impending doom but a thin slice of gravel -- talk about white knuckles.
If you're brave enough to "risk your life" for beautiful views, you won't be disappointed.
How many of these dangerous roads have you traveled in Colorado?