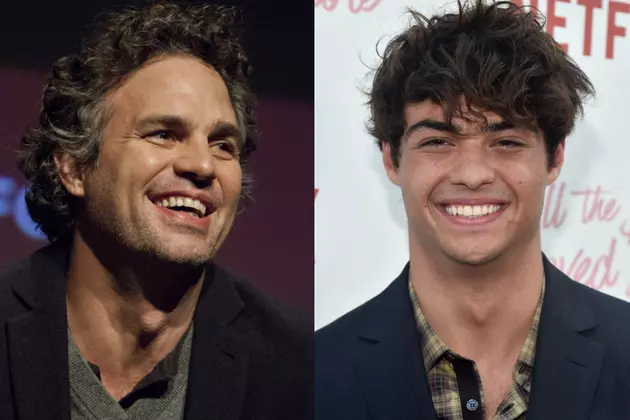 Mark Ruffalo Finally Addresses Those Noah Centineo Comparisons
Santiago Felipe/Alberto E. Rodriguez, Getty Images
During a recent interview on The Tonight Show, host Jimmy Fallon asked the Avengers actor, who will reprise his role as the Hulk in the newest film, if he's aware of just how much the 22-year-old looks like him. "Have you ever heard...do you know Noah? This is Noah Centineo right here," he said, showing him a photo of the heartthrob.
Ever since Centineo captured the hearts of everyone in the movie To All the Boys I've Loved Before, people have pointed out his striking resemblance to Ruffalo. Not only do they look a lot alike, but the two even sound the same. "I wish I was that good-looking," Ruffalo joked. "He might be able to play my dad one day."
"He's way better-looking than I was," he continued after Fallon showed him a clip of Centineo discussing his thoughts on being compared to Ruffalo. "Are you kidding me? I wish I looked like that, I swear to God."
"He's way better looking than I was," Ruffalo added. "Noah, you're doing way better than me, pal. I wish I was you!
There's no denying the two look like each other—and this throwback photo Ruffalo shared of himself on Instagram a couple of months ago is proof of that. Come on...
Watch his full reaction in the video below:
Celebrity Kids Who Look Exactly Like Their Famous Parents