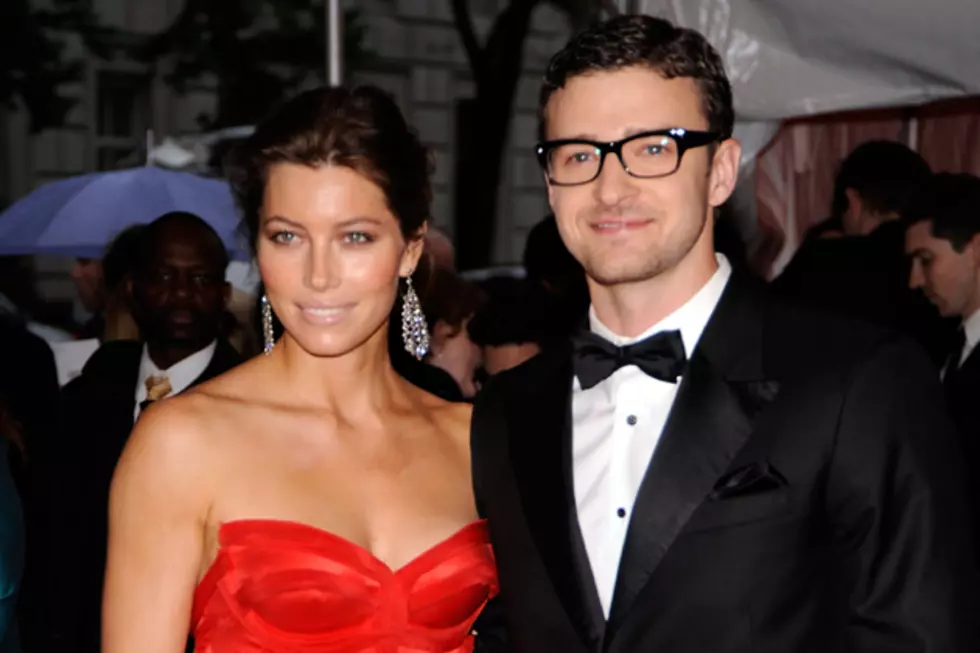 Justin Timberlake + Jessica Biel Are Married
Larry Busacca, Getty Images
In a statement to PEOPLE, the newlyweds said, "It's great to be married, the ceremony was beautiful and it was so special to be surrounded by our family and friends."
This means the couple, who had a five-year courtship that culminated in their engagement late last year, managed to pull off the nearly impossible feat of having a celebrity wedding that no one knew about until after it was over. Even their guests didn't know exactly where the nuptials would take place until the last minute.
No other details have been leaked yet, but of course PEOPLE is drumming up future magazine sales by trumpeting it will have "all the details of the wedding, including exclusive photos, in next week's issue out Wednesday."
Our congratulations go out to the new mister and missus -- and their lawyers. We're betting they have one helluva pre-nup.