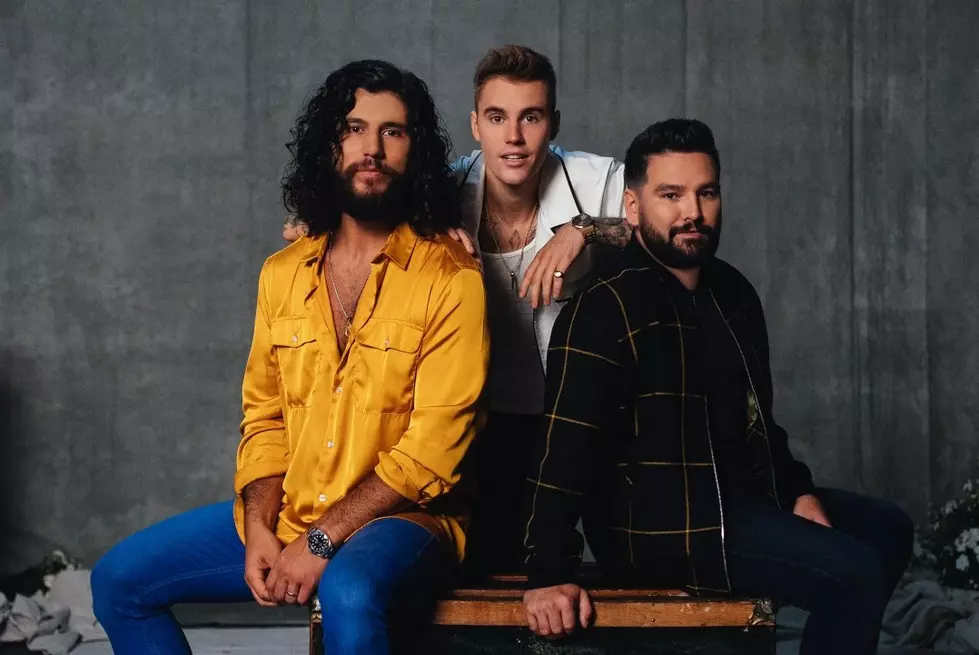 Justin Bieber and Dan + Shay's '10,000 Hours' Lyrics: Listen to Their New Collab!
Warner Music Nashville
Justin Bieber and Dan + Shay have released a long-awaited collaboration from the country duo and pop star, "10,000 Hours."
"10,000 Hours" was written by Bieber, Shay Mooney, Dan Smyers, Jordan Reynolds, Jessie Jo Dillon and Jason "Poo Bear" Boyd, with Smyers producing the track.
The new song acts as Dan + Shay's first single off their upcoming fourth studio album.
Listen to the track, below:
Smyers, Mooney and Bieber have been supportive of each other's music for years, dating back to 2014 where they appeared on stage together at an SXSW show. They've also teased collaborations and writing sessions on Twitter over the years. The duo and solo artist also share the same manager, Scooter Braun. The duo even attended Bieber's wedding to Hailey Baldwin-Bieber.
During the wedding, Dan + Shay even went on stage to perform "10,000 Hours," "Tequila" and "Speechless" with the Biebs. "That was unplanned. Justin just came up and wanted to do it, so we ended up doing that," Mooney revealed to Taste of Country.
"For all the single people in the crowd," he laughed. "We were like, 'This is not quite a wedding song, but there was a lot of tequila around the room, so it kind of works."
Check out the full lyrics to Justin Bieber and Dan + Shay's "10,000 Hours," below:
[Verse 1]
Do you love the rain
Does it make you dance
When you're drunk with your friends at a party
What's your favorite song
Does it make you smile
Do you think of me
When you close your eyes, tell me what are you dreaming
Everything, I wanna know it all
[Chorus]
I'd spend 10,000 hours
And 10,000 more
Oh, if that's what it takes to learn that sweet heart of yours
And I might never get there
But I'm gonna try
If it's 10,000 hours
Or the rest of my life
I'm gonna love you
[Verse 2]
Do you miss the road
That you grew up on
Did you get your middle name from your grandma
When you think about
Your forever now
Do you think of me
When you close your eyes, tell me what are you dreaming
Everything, I wanna know it all
Want the good and the bad, everything in between
That'll cure my curiosity
Artists Who Went Solo From their Groups