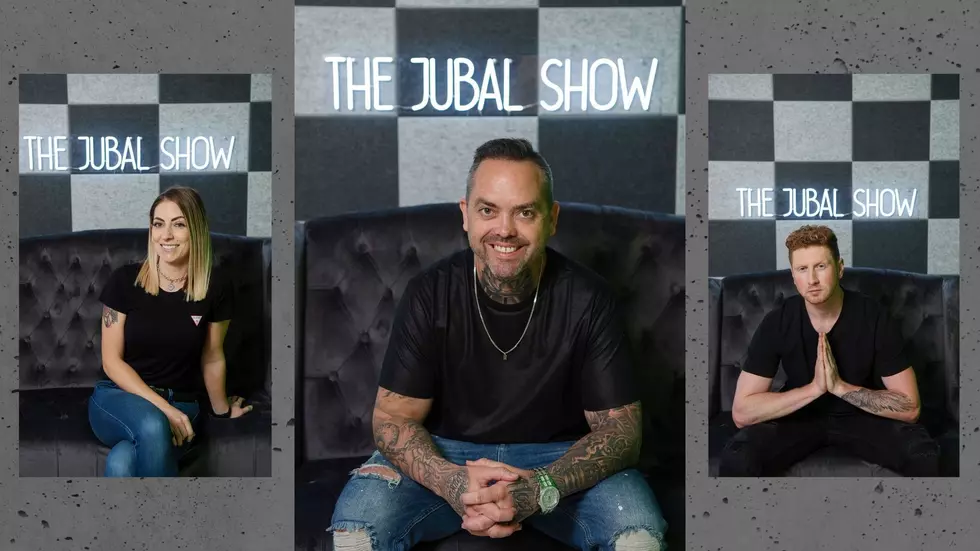 Jubal Fresh Is Back With The Jubal Show, Premiering This Fall
Courtesy of The Jubal Show
We know you've been missing the voice of Jubal Fresh over the air...so we decided to bring him back. Premiering November 2 on 99.9 The Point, it's...The Jubal Show!
According to the show page, The Jubal Show is:
Funny. Period. It's unafraid to tackle the topical world we live in, and can't get enough of the drama. Nothing is sacred, and nothing is off limits on The Jubal Show.

 
Jubal Fresh is a standup comedian and a self-described "OK husband". He's married to his beautiful co-host Alex Fresh, a mom to two kids (including one teenager...the show writes itself, doesn't it?). Last but certainly not least, there's English Evan, an English import who loves cats, his girlfriend, and Call of Duty.
The show will feature pranks, his "First Date Follow Up", the "Idiot News Network", and so much more. Make sure you're listening on November 2 for the best— and freshest— way to start your day: with The Jubal Show.
Enter your number to get our free mobile app
Celebrity Sightings in the Fort Collins Area