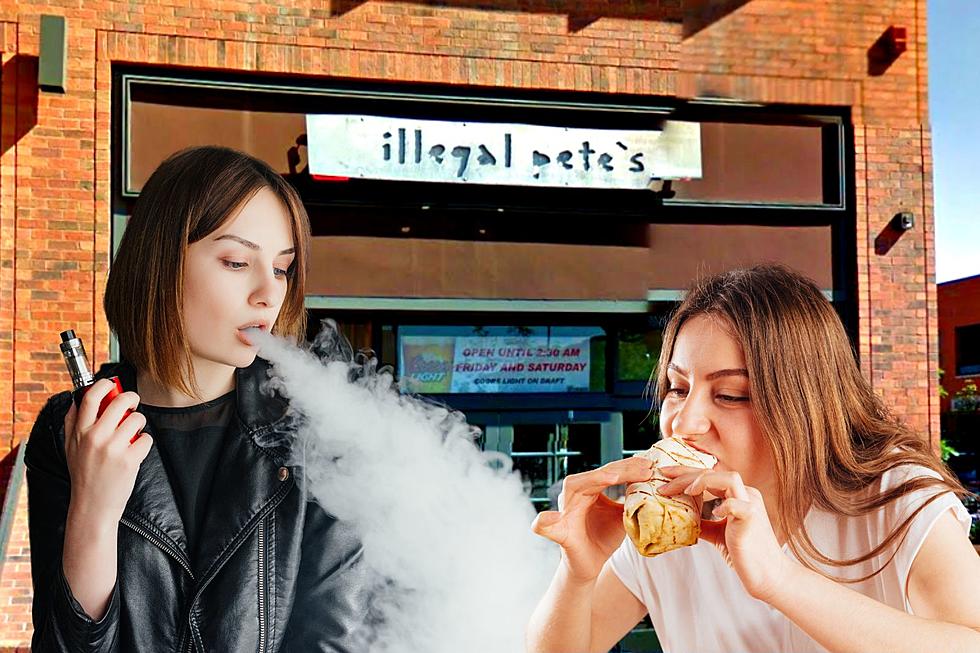 Colorado Staple Restaurant Releases a Queso-Flavored THC Vape
Google Maps / Canva
If you've spent enough time on Colorado's Front Range, there's a good chance you've at least heard of Illegal Pete's. Much like the Otterbox, Fat Tire, and Crocs, Illegal Pete's is a staple in Colorado and has been serving amazing burritos and doing a lot of good deeds since 1995.
Now, Illegal Pete's has done something incredibly original and incredibly Colorado as they've just released a signature THC vape that tastes like queso.
Colorado Staple Restaurants Releases THC Vape
Illegal Pete's teamed up with another Colorado company called O.Pen to release this unique, cannabis product. The pair originally teamed up with the idea of creating a signature marijuana edible for the restaurant, but with National Queso Day being celebrated this past September 20th, decided upon the vape idea.
The vape contains actual THC turpines that smell and taste cheesy and are currently available at certain dispensaries until Halloween.
In case you're not familiar, Illegal Pete's is not only a very 4/20-friendly establishment but they are known for many other things besides great burritos.
Colorado's Illegal Pete's is Known for More than Burritos
In addition to overall being 4/20-friendly as a brand, Illegal Pete's was named the best place to eat in Denver when you're stoned by High Times Magazine and are committed to doing good things for the community. Some of these things include helping local musicians, comedians, and artists, supporting animal rights, and being a sponsor of Denver Urban Gardens.
Where Can I Get the Illegal Pete's Vape in Colorado?
As mentioned above, the vape is currently available at select dispensaries in Colorado until October 31, 2023. Officially known as Illegal Pete's Queso Cannabis Vape from O.Pen, you can pick one up in at least 16 dispensaries in Denver and various suburbs, Boulder, and Longmont, to name a few.
Check out all of the dispensaries here.
Take a Look Inside Colorado's Extreme Pot Smoking Championship
Bong-a-Thon, Colorado's answer to the Cannabis Cup, has taken place annually for over 38 years.
You Play a Colorado Pot Farmer in a Hilarious New Video Game
A video game that's currently in development based on Colorado's marijuana industry and quite honestly looks pretty entertaining.
Take a Look Around a Colorado Licensed Pot Consumption Lounge
The Coffee Joint opened its doors in 2018 to become Denver's first licensed marijuana consumption lounge, and is currently the only one in the United States: