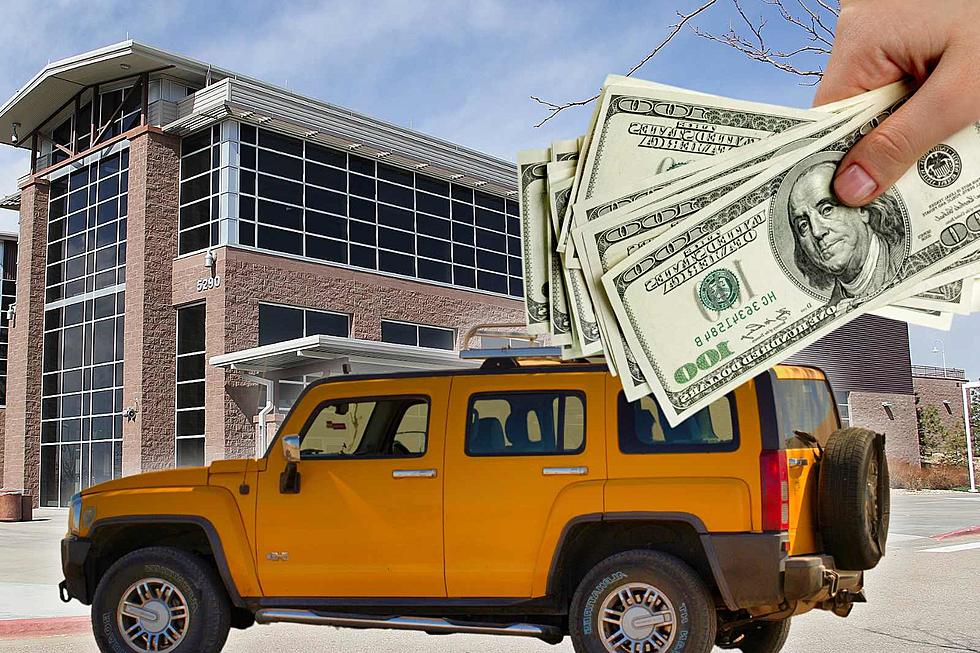 You Now Have to Pay to Park at Colorado's Budweiser Events Center – Here's What You Need to Know
TSM File Photo/Canva.com
It is great that the Loveland, Fort Collins, Greeley area has a nice venue to catch concerts, hockey games, and other events. Parking at Loveland's Budweiser Events Center/Blue Arena has changed, however.
In May of 2023, we let you know that the Larimer County Commissioners were seriously discussing the idea of bringing paid parking back to the Budweiser Events Center. Paid parking did, indeed, return after the Larimer County Fair & Rodeo. Have you experienced it, yet?
When the Budweiser Events Center first opened, folks would have to pay $5 cash to park. It slowed everyone down in getting into the parking area and into the arena to see your event.
Eventually, in 2016, according to The Coloradoan, the Colorado Eagles started paying Larimer County $2 per person coming to their hockey games. That made a big difference for people coming out for concerts, motocross events, etc., as that took away the charge of $5 to park.
The time has come that we now, indeed, have to pay for parking when attending events at the events center.  The money taken in for the parking will help the venue to become self-sufficient.
That is good because that money can be spent on other things in the county.
HOW DOES PARKING WORK NOW AT LOVELAND'S BUDWEISER EVENTS CENTER?
Parking at Bud Events Center/Blue Arena (all signage says 'Blue Arena') is run through a third party: Park Whiz, a common app around the country when it comes to parking at venues.
HOW MUCH DOES IT COST TO PARK AT BUDWEISER EVENTS CENTER/BLUE ARENA IN LOVELAND?
It now costs $10 to park when you go to see a concert or other non-hockey events.
HOW MUCH DOES IT COST TO PARK FOR A COLORADO EAGLES GAME?
If you are not a Colorado Eagles season ticket holder, you'll pay $6 to park. Season ticket holders get to park for free.
WHY SHOULD I PRE-PAY TO PARK AT BUDWEISER EVENTS CENTER/BLUE ARENA?
There are two great reasons to pre-pay for your parking at BEC/Blue Arena.
It costs less.
It's easier.
Parking when you get to the BEC/Blue Arena can be a hassle with scanning QR codes, downloading the Park Whiz app, etc. All that you really want to do is get into the venue and start having fun.
Also, waiting to pay for parking when you get there could cost at least $5 more. It was rumored that some people who attended the Billy Idol concert in September of 2023 paid $25 to park that night.
WHAT HAPPENS IF YOU DON'T PAY TO PARK AT BUDWEISER EVENTS CENTER/BLUE ARENA
The parking signs at Blue Arena/BEC have a big red sign that informs you that you must pay to park and what you could face if you don't.
You could be fined up to  $250.
You could end up getting towed or have a "boot" put on your vehicle.
MORE Colorado Concerts: Colorado's 13 Greatest Outdoor Concert Venues
Things You Should Never Do While at a Concert in Colorado
Concert season is in full swing in Colorado so it's time to be on our best behavior. Check out 24 annoying things people do at concert venues that ruin the experience for others around them. Scroll through the list of things nobody likes and help make the world a better place for live music.