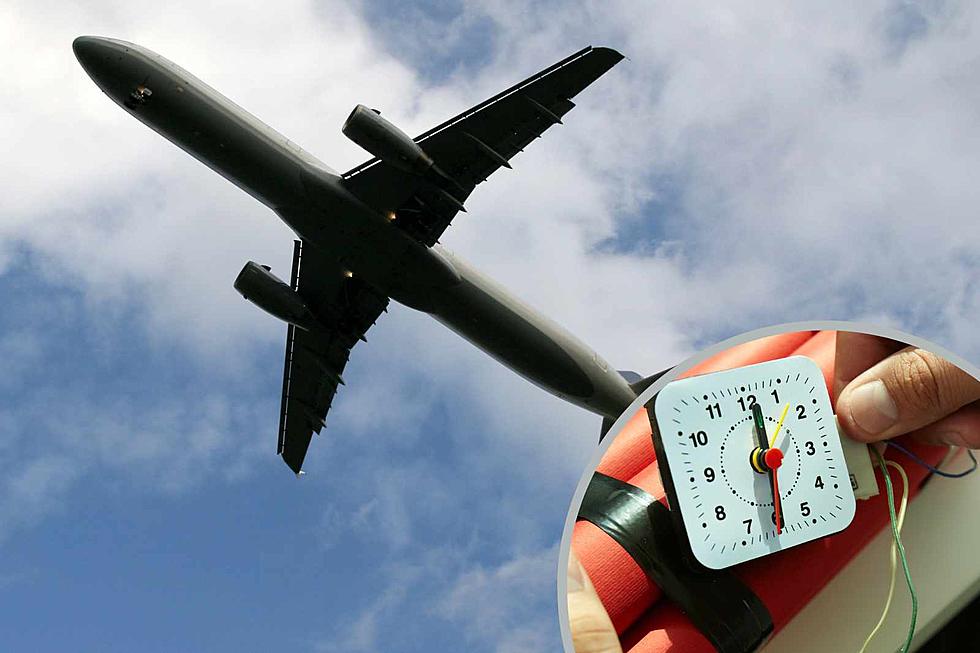 Colorado Crime: Man Kills Mom and Others With Bomb On Plane, Creates New Law
Canva.com
When it comes to crime in Colorado, the list of the ones committed is long.
One Colorado crime that was committed, brought about the passing of a new law that you would think had already been on the books.
Everyone can agree that families can be frustrating at times. "You can pick your friends, but you can't pick your family," as they say. You do your best to love your family, but at times they can drive you absolutely nuts.
In 1955, there was a Denver man who had grievances with his mother. It would appear that she had put him in an orphanage as a child; that's probably where the anger began.
The man's mom was a successful businesswoman in the Denver area who owned a restaurant. The son, John Gilbert Graham set explosives in the restaurant, and collect insurance. It would appear that Graham wasn't done using explosives to collect on insurance.
COLORADO MAN WANTED INSURANCE MONEY FROM MOTHER'S DEATH
Though Graham and his mother must have had a troubled relationship, he was the benefactor of her life insurance and her will. The wheels must have begun spinning in Graham's head when she made plans to fly from Denver to Alaska to see her daughter.
DENVER MAN PUTS BOMB ON FLIGHT 629 OUT OF DENVER IN 1955
Graham gave a wrapped present to his mother before she left for her flight. That present would be a bomb that went off while the plane was over Longmont, later that day, on November 1, 1955.
Everyone on that plane (44 in total) perished with the explosion and ensuing crashing to the ground. An FBI investigation led to Graham's arrest. Call it irony, but Graham's mother never signed any of the insurance policies that Graham wanted to collect on.
FLIGHT 629 BOMBING IN COLORADO LEADS TO NEW LAW
In 1955, though it was illegal to kill persons with a bomb, there was no law on the books about it being against the law to set off a bomb on a plane. That seems crazy, right? In 1956, it did become illegal to intentionally bomb a commercial airline.
5 Stars: 25 Hilarious Google Reviews of Colorado's Infamous Supermax Prison
Colorado is home to the only federal supermax prison in the United States: the U.S. Penitentiary, Administrative Maximum Facility (ADX). The prison houses notorious criminals like the Unabomber, a three-time prison escapee, El Chapo, and more — and people still took the time to review it on Google. Read on to see some of the funniest reviews.
Gallery Credit: Emily Mashak
12 Notorious Criminals Locked Up in Colorado's SuperMax Prison
Colorado is home to one of the most notorious prisons in the county which holds some of the most notorious prisoners.
Gallery Credit: Nate Wilde
Take a Peek Inside Colorado's Notorious SuperMax Prison
Colorado's SuperMax Prison, also known as ADX, holds some of the most notorious criminals alive.
Gallery Credit: Nate Wilde