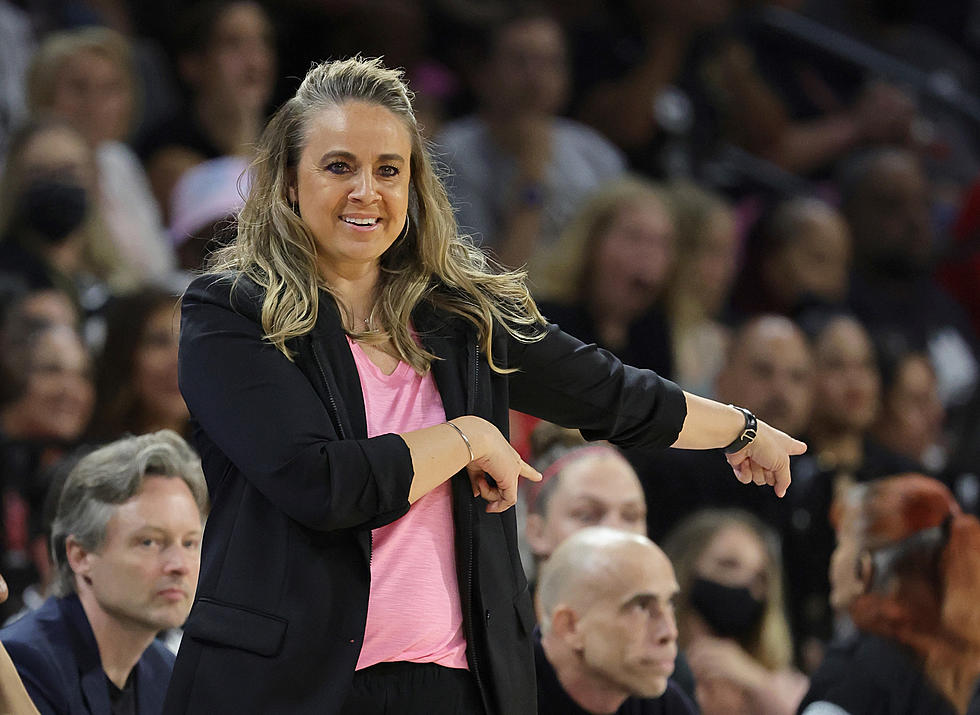 Colorado State Legend Part of 2023 Basketball Hall of Fame
Getty Images
The Naismith Memorial Basketball Hall of Fame inducts a new list of nominees during a ceremony each summer. During this annual event, a group of specially selected individuals is officially honored for their dedication, commitment, and impact on the sport of basketball.
The Hall of Fame currently has more than 400 inductees, including legends like Charles Barkley, Mike Krzyzewski, and longtime former commissioner David Stern, along with many other talented and successful coaches, contributors players, and referees.
This year's event will enshrine a new class of all-stars into the Hall of Fame on Saturday, August 12 in Springfield, Massachusetts. Among the 2023 class are former players Pau Gasol and Dirk Nowitzki, NBA's all-time winningest coach Gregg Popovich, and Colorado State University's own Becky Hammon.
An all-time great, Hammon was the most decorated women's basketball player in Colorado State history. While on the court from 1996-99, she helped lead the Rams to their first three NCAA tournaments. She holds more than 25 school and conference records, including points per game, most three-pointers, and the number of successful free throws. Hammon is also the Western Athletic Conference's all-time leading scorer, regardless of gender.
Following her time as a college player at CSU, Hammon went on to become the first woman to serve as a head coach in the NBA and the first full-time assistant coach in the NBA (or any of the four American major professional sports).
Hammon is currently the head coach of the Las Vegas Aces. Prior to taking the head coaching job, she served as assistant coach to Gregg Popovich with the San Antonio Spurs.
The former player keeps connected to her Ram roots and has visited her alma mater several times to speak to the women's basketball team since graduating 24 years ago.
10 Things To Know Before You Go To A Denver Nuggets Basketball Game
You're going to a Denver Nuggets game, and you're going to have a fantastic time. Knowing what to expect will help ensure the experience of a lifetime.