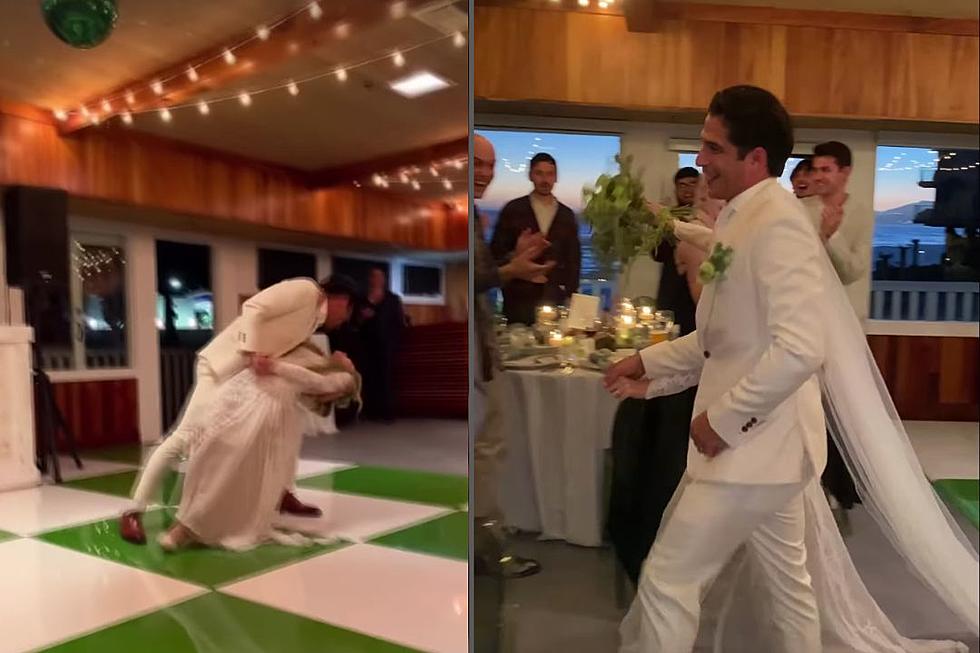 Tyler Posey and Phem Are Married!
@JPose13 and @ClementsTwins via Instagram Stories
Tyler Posey and Phem have officially tied the knot!
On Saturday (Oct. 14), the musicians said "I do" in an intimate ceremony inside a meditation garden in Malibu's Pacific Palisades. The close friends and family joined the bride and groom for a reception at Duke's Malibu following the ceremony.
According to Page Six, the bride wore a white Grace Loves Lace gown while Posey opted for a white suit by British Custom Tailors. Celebrities including Bella Thorne and Avril Lavigne were in attendance.
See photos from the wedding, below.
Posey popped the question in June 2023 during an annual trip to Cambria, Calif. for Valentine's Day. "I should've known when he propped his phone up on a rock to film that something was up, but I had no idea," Phem told People of the surprise proposal.
Posey shared the story of their first kiss in a spring 2021 interview with Stage Right Secrets. The two were at a party that was "Cirque Du Soleil but with naked people," after Posey had been away from her for a few months to film a movie.
"I was really trying to maintain a professional relationship because I knew that we were gonna keep writing with each other and I didn't want to mess that up at all," he shared. "I just thought that she was so cool, I really was like, 'Damn dude, this girl is really different and fun and awesome and sweet.'"
"So we were like hanging out smoking a cigarette outside," he recalled. "I was still sober at this point so everybody was all messed up and I was just the sober person at the sex party and then we were talking and then she said that I was really cute and I was like, 'Oh that's f---ing awesome,' and then we kissed."
These Are the Top 15 Global First Dance Wedding Songs
Discover the top 15 first dance songs used at wedding around the world, below (as of March 2022).
Gallery Credit: Jacklyn Krol