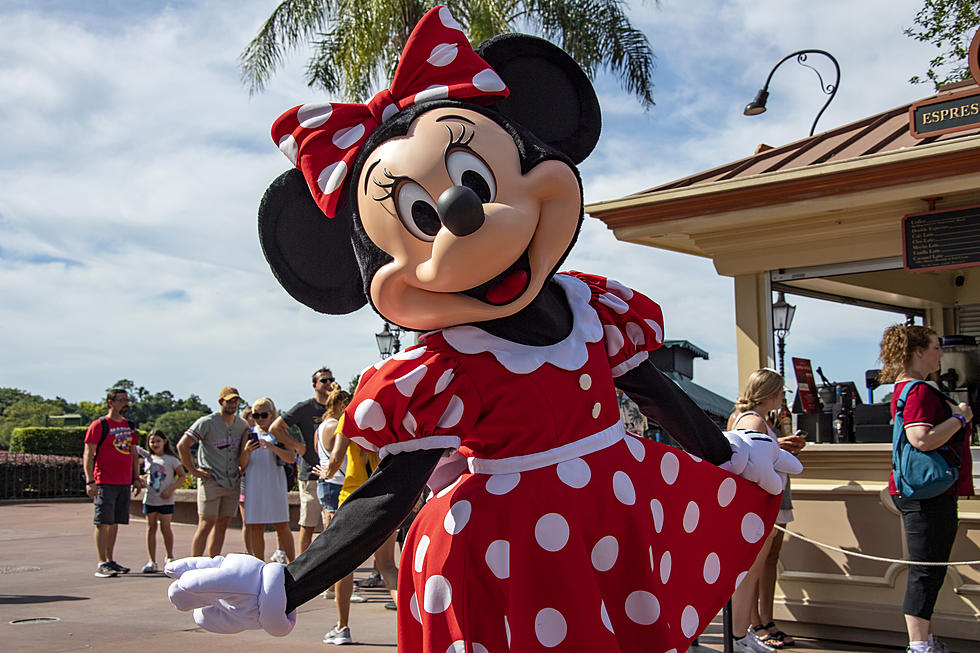 Former Disney World Employee Allegedly Filmed Videos Up Female Guests' Skirts
Joseph Prezioso, Getty Images
A former Disney Cast Member allegedly admitted to filming up-skirt videos of female guests at at the Walt Disney World Resort.
According to NBC News, Jorge Diaz Vega, 26, told investigators he committed the crime more than 500 times over six years while working at the Orlando, Fla., theme park resort.
Vega previously sold lightsabers at a Star Wars gift shop in Disney World's Hollywood Studios theme park.
According to Vega's arrest affidavit obtained by CBS 58, Vega had "been taking videos up the dresses/skirts of unknown females in the Disney World theme parks for approximately six years."
"The videos were of multiple females who all appeared to not know they were being video recorded," the affidavit states.
Vega reportedly told police that the violating action is his "guilty pleasure" and shared examples from his phone. Vega also told detectives that he took the videos "because it is hard to find them online, and they bring him sexual gratification."
READ MORE: Disney World Guest Reportedly Suing for 'Pain and Suffering'
The employee was finally caught by a witness who saw him taking a video of an 18-year-old Disney World guest, who allegedly told security officers that she was not aware of what Vega was doing.
Vega was arrested on March 31. He was later released from Orange County Jail on a $2,500 bail.
When contacted for comment, representatives for Disney World confirmed to NBC News that Vega no longer works for Disney.
NBC News reports it is unclear whether or not Vega has retained an attorney. Representatives for the sheriff's office and Disney World declined to comment regarding whether or not they are investigating further in order to identify other women who were victimized by Vega's actions.
Vega has been charged with one count of video voyeurism, which is a third-degree felony. He is currently facing up to five years in prison.
25 Not-So-Magical Incidents at Disney Theme Parks
From ride malfunctions to guest outbursts and Animatronic fails, these incidents at Disney theme parks were so not Mickey Mouse-approved.