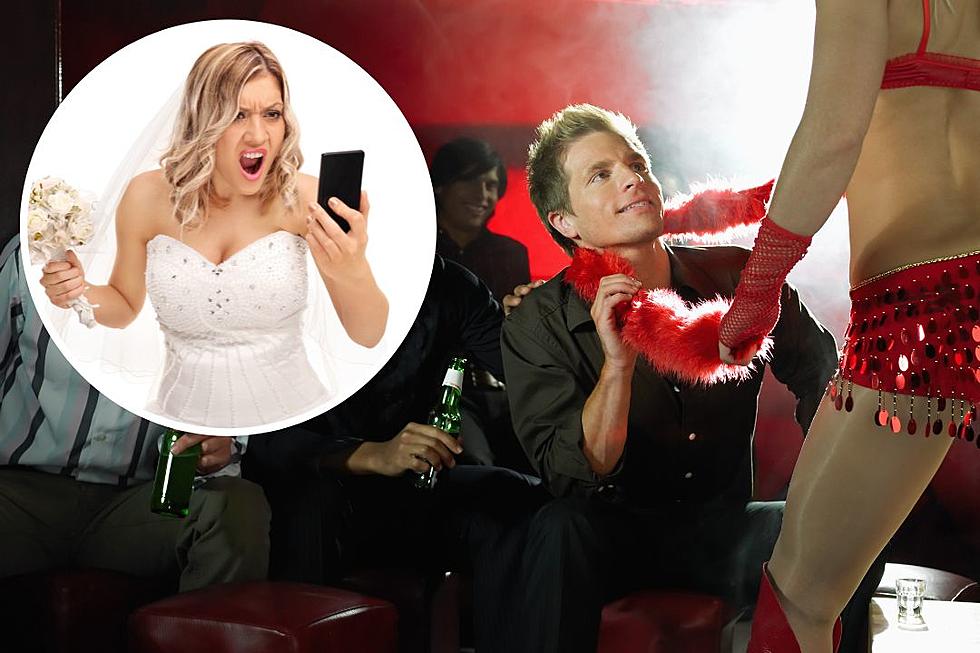 Bride Calls Off Wedding After Seeing Video of Fiance Making Out With Girl at Bachelor Party
ThinkStock via Getty Images
A woman on Reddit called off her wedding after seeing a Snapchat video of her fiancé making out with other women at his bachelor party the night before their nuptials.
"My bachelorette party was just a little thing with some of my girlfriends and family at my home with drinks that the family put together for me. On the other hand my fiancés bachelor party was at a bar with a huge party (which is perfectly fine with me), but half way into my party my friend runs up to me with a video of my fiancé getting a lap dance from one of the girls there ... The [next] video was my fiancé licking a mix[ed] drink off of a girl's breast and another video of him making out with a girl and then another girl right after her," the bride began.
"I was upset and confronted my fiancé about it when he had gotten home the day of our wedding ... He got all defensive and said 'it's what guys do on their bachelor party nights, it's the last night we have being single babe,'" she continued on Reddit.
READ MORE: Man Wants to Kick Fiancee Out After Overhearing Her Say She's 'Settling' by Marrying Him
The woman initially tried to move forward with the wedding. However, when her fiancé  got in the shower, his phone kept going off.
"I wasn't going to touch it but it kept going off with people sending him photos on his phone from the night before so I decided to look at the videos to see if I missed anything. It was photos of my fiancé in bed with TWO girls with NO clothes," she revealed.
The woman stormed into the bathroom and told her fiancé that the wedding was officially off.
READ MORE: Man Furious With Groomsman for 'Not Getting in Shape' for Bachelor Party
"I said look at your phone and see ... He then changed the whole subject and went insane over the searching phones rule. I told him boyfriends don't f--k other girls just 'cause it's [their] last night as not a husband," she recalled.
When her ex-fiancé begged her to carry on with the wedding, she "walked out and said no."
"It's been [two] days now and his family is upset with me because I called off the wedding and ruined their son's day," she concluded, asking Reddit if she should reconsider their wedding or if his behavior was "a red flag that can lead into the future with him."
READ MORE: Wedding Photographers Reveal Moment They Knew Bride & Groom Were Doomed
Users in the comments backed the woman, with many slamming her ex-fiancé for "cheating" on her.
"He CHEATED on you under the excuse that 'it's just what guys do' at their bachelors party (which it's not if they have any respect for you) and is lovebombing you/gaslighting you into staying. If you marry this man he will 100% cheat on you again, and again it won't be his fault but the situation's fault ... He will continue to do this until you eventually leave him or make yourself settle for him. This will not be a happy and healthy relationship for you and will only benefit him in the end, get out while you can," one person wrote.
"He should be happy now. He'll have plenty more nights being single ahead of him," another person chimed in.
"I don't get that mentality that they're suddenly single for one night. There's a difference between being single and unattached vs. engaged to be married," someone else commented.
Celebrity Couples Whose Breakups Broke Our Hearts
Here are 25 iconic celebrity couples that definitely made us shed a tear when they went their separate ways.