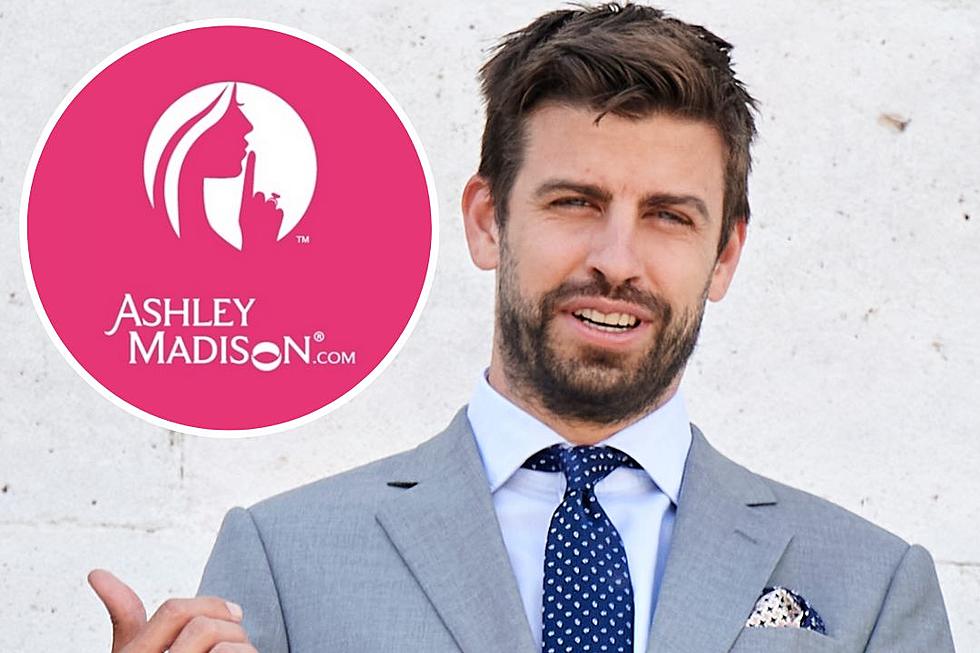 Ashley Madison, Dating Site for People Seeking Affairs, Offers to Sponsor Gerard Pique's Team and Pay Bonuses to Players Who Cheat
Ashley Madison / Carlos Alvarez, Getty Images
Ashley Madison, the notorious dating site for people seeking affairs, just made a bold offer to Shakira's ex Gerard Piqué following widespread reports of his alleged infidelity.
"We saw how things played out with your ex @shakira. We believe in #nonmonogamy without prejudice, so we have offered to sponsor your team @fcandorra. Your move!" the site tweeted Piqué on Feb. 28, offering to sponsor his football team, FC Andorra.
The offer includes €1,000,000 (roughly $1,055,000) per year for three years in exchange for featuring the Ashley Madison logo on the team's jerseys, bus and equipment.
The dating site also requests video announcements during home games, player availability for promotional purposes and exclusive newsletters for club members.
But the wildest part of the deal is Ashley Madison's offer to pay bonuses of up to €150,000 (roughly $158,000) to team members who openly admit to cheating and/or using the Ashley Madison website.
Ashley Madison is also offering a €50,000 bonus (roughly $53,000) to players whose non-monogamous relationships are covered in the media.
The offer is up for grabs until March 15, 2023, according to the official sponsorship offer letter posted to social media.
READ MORE: Did Shakira Find Out Pique Was Cheating Because of Jam?
Piqué and Shakira separated in June 2022 after 11 years together. They share two kids.
Amid speculation that Piqué had an affair, Shakira has since released several diss tracks seemingly aimed at her ex — who has moved on with 23-year-old Clara Chia — including "Te Felicito" and the Karol G collaboration "TQG," which addresses both artists' exes.
According to Billboard, Karol G revealed she asked Shakira to be on the song "when she saw the story about Shakira and her situation."
"I said, 'Hey, I know you're going through this, and I'm sorry to be so direct.' [But] when she heard the song, she said, 'I love it!'" she added.
26 Celebrities Who Were Caught Cheating