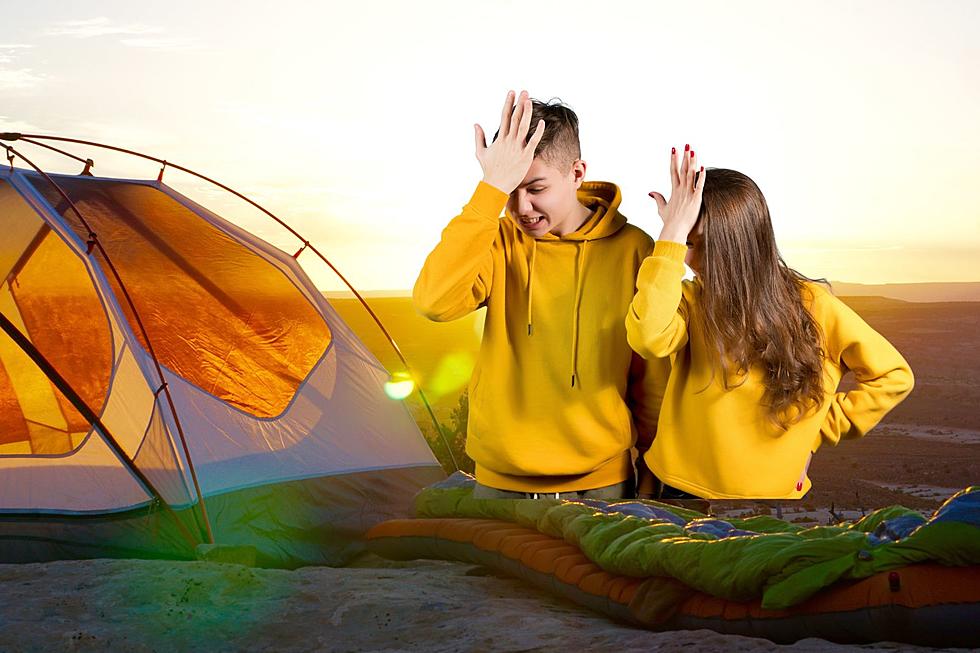 Another New Study Is Bashing On Wyoming's Camping
CANVA
Wyoming relies on tourism to survive.
Without tourism, we'd have a big problem in this state. Although in some peoples mind, tourism is a big problem in this state. You've heard or read someone say that we shouldn't be telling people what Wyoming has to offer, because if they know, they'll want to come here and ruin the state.
Interestingly enough, there are people that have probably never been to Wyoming, trying to convince others that Wyoming isn't a good place to visit if you like camping.
You can count on certain studies every year, and one that boggles my mind is the study that says Wyoming's camping is in the bottom portion of the 50 states. As a matter of fact, this year, Wyoming is at #42.
California is #1 and North Dakota is #50.
So you're telling me that camping and hiking in Wyoming isn't great?
I think you'll be able to tell for your self by visiting Recreation.gov, that Wyoming should be near the top of the list for camping.
There are hundreds of campgrounds, and millions of acres in State Parks, National Parks, National Forests and around National Monuments to camp.
How does a study like this determine if a state is good for camping? Good question. It's certainly not traveling to the actual state and pitching a tent. Nope, they collected data that was readily available on the following categories.
Access

number of campsites, trails, and attractions were some of the numbers

Quality

how well kept and ratings people that've camped there offered

Supplies

Number of supply stores and rv rental locations

Safety

phone coverage, park incidents and natural hazards

Affordability

campsite rates, rv rental cost, entrance fees
Weird to judge a state's camping on everything except what it's actually like to camp there.
The pure beauty of Wyoming alone, should make us in the Top 30 and the fantastic summer weather should be enough to put us in the Top 20. The amount of free dispersed camping in Wyoming should automatically place us in the Top 10.
It's hard for me to take advice about camping in Wyoming from data collectors. Maybe they're just trying to keep the attention off of the extensive camping options in the Cowboy State.
16 Great RV Camping Areas In Wyoming
Camping Items List Using Name Initial