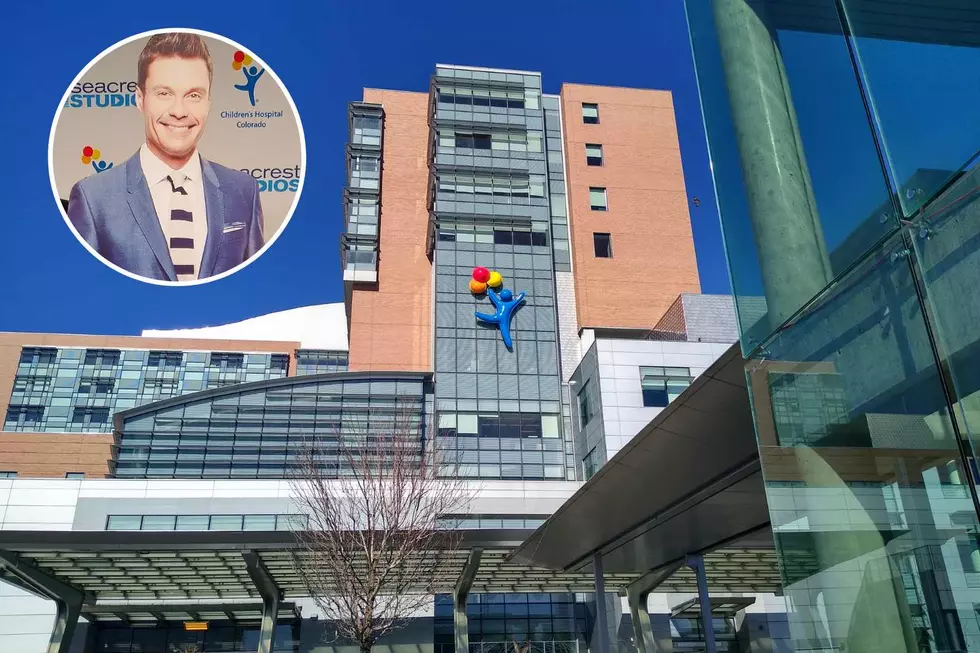 Inside the Awesome And Fun Seacrest Studios At Children's Hospital Colorado
TSM/Dave Jensen
Children's Hospital Colorado dates back to 1910; today, their state-of-the-art hospital in Aurora at the Anschutz Medical Campus, takes up 1.44 million square feet.
Children's Hospital does an amazing job treating and helping kids and their families. It's rated one of the top hospitals for children in the nation, a non-profit that is supported by generous donors. A friend of mine works there, and I got to take a little look around.
Hundreds of thousands, if not millions, of kids have been helped at Children's Hospital Colorado. If must be very fulfilling to be a part of the staff. Whether it be one of the many doctors, support staff, the cafeteria crew, and so on. Each person is contributing to making children's lives better.
While the general public can't just go in a walk around, I was able to get a little look around thanks to my friend who works for the Colorectal and Urogenital Care department. We didn't see any procedures or anything like that, but it was a neat experience, just the same. I'm sure if we had had more time, we would've seen more, but while I was there I saw some great things, including one of the few Seacrest Studios in the country.
Ryan Seacrest and his foundation began installing these studios at pediatric hospitals in 2010. As much as I kind of want to dislike Ryan (only because I'm jealous of his success,) I have to give him credit: this was a great idea and a great way to use his wealth and power. The location inside Children's Hospital Colorado began operating in 2014.
WHAT EXACTLY IS 'SEACREST STUDIOS'
They operate a radio and TV station from within the hospital that's broadcast to patients' rooms on their channel that they call BBoy45. "Balloon boy" is the unofficial name of Children's Hospital, and "45" is the channel number.
From Ryan Seacrest, about the studios:
We build broadcast media centers, named Seacrest Studios, in pediatric hospitals for patients to explore the creative realms of Radio, Television and New Media, that will aid in the healing process for children and their families during their stay. Seacrest Studios are used to provide a variety of programming to the patients in the hospitals, whether they are physically in studio or watching through a closed-circuit network from their in-room TV screen.
A few years ago, Colorado's Seacrest Studios held a songwriting contest; 15-year-old Daniel made a parody song to to tune of "Let It Go" celebrating the Denver Broncos:
One patient, Maya, has taken to the studios so much, that she now has her own interview show.
Take a look at Children's Hospital Colorado and Seacrest Studios:
Children's Hospital Colorado and Seacrest Studios
There are now 11 Seacrest Studios across the nation at pediatric hospitals, including Children's Hospital Colorado, since 2014.
A Colorado Hospital turned Hotel will Make You Believe in Ghosts
The Hotel St. Nicholas in Cripple Creek, Colorado was once a hospital and has quite a history of paranormal activity.