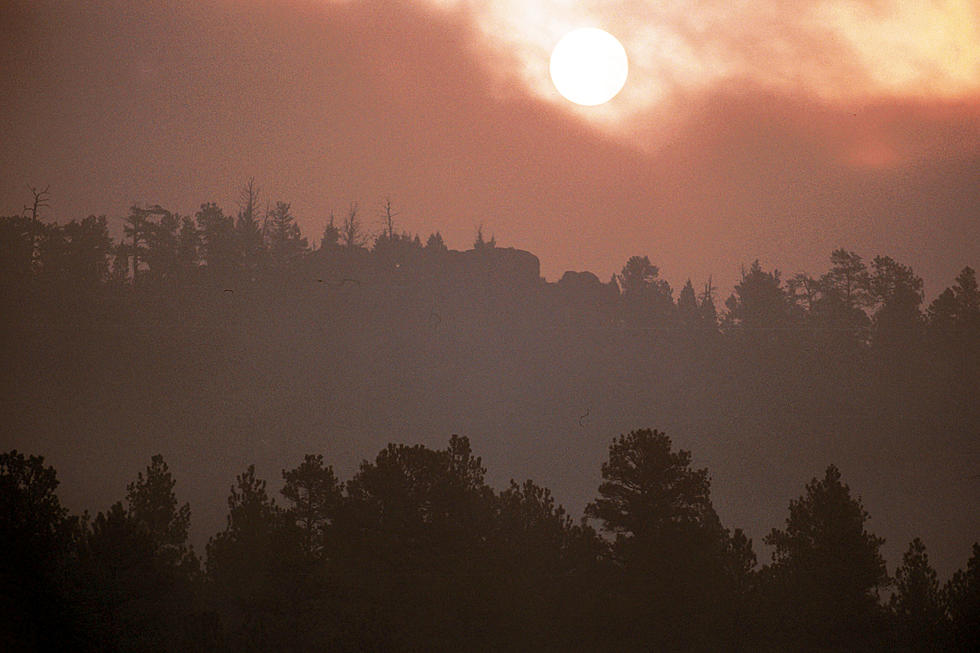 Holy Smoke: Another Plume Of Smoke Heading To Northern Colorado
Credit: Thomas Cooper, Getty Images
Did you enjoy that little reprieve from the smoke over the weekend? I mean, we still didn't have the typical bright blue skies that Colorado is known for but it certainly has been nice to catch a glimpse of the mountains for a couple of days instead of just barely being able to see the outline of them through the smoke. Not only that, but it was a nice little break for my sinuses too.
It's also nice to see some slivers of blue sky as well instead of just the white cloud of smoke hovering over NoCo. Unfortunately, that is what's returning to us as we start the week.
According to CBS Denver,
Depending on how thick and how low the smoke gets in our area, we could be seeing more health alerts and warnings coming our way as well. Just what we need, right? As if the Covid Delta Variant wasn't enough to keep us occupied.
Chin up, though, relief is on the way in the form of a cold front that will be sweeping into Colorado and cleaning us out a bit mid to late week, which will also bring a chance of showers and thunderstorms too as we head into Thursday and Friday.
Northern Colorado Town Elevations
5 Times Fort Collins Grabbed National Headlines